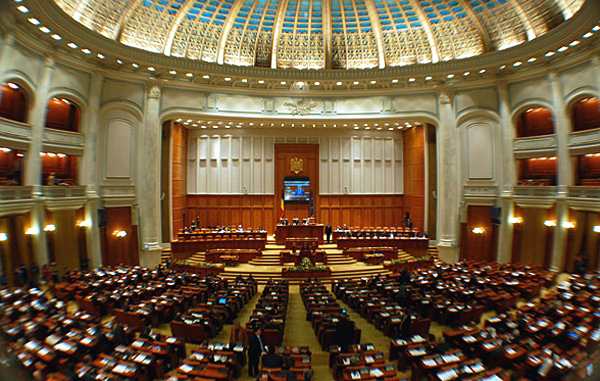 By Daniel Stroe – Bucharest
Signatures are being collected for the foundation of a new political party in Romania – the Christian Alternative Forum – which militates for respect for traditions and faith in God, ban of fracking and release of bio-metric passports only upon personal requests.
The founders of the party are Alexandru Moleanu, a former prosecutor, and Mihai-Silviu Chirila, a religious TV program producer from Piata Neamt, a city in Eastern Romania, who also coordinate all the signatures collecting efforts, according to the Romanian news website Hotnews.
On his blog, Chirila says the founding members of the party signed the constitutive document on 15 July, "the first juridical step towards turning an idea into reality and registering it in the Political Parties Register in Romania". "By means of this document, we have fulfilled the desire of the Initiative Group of the Christian Alternative Forum to establish a party Christian democratic party which shall represent the agenda of the Christian community in Romania in the public space, but also the desires of the majority population, systematically ignored by the current political class" Chirila further said.
Founding members also underlined they hope to raise all the necessary signatures so they can register the party by the end of the year.
On his blog, Chirila also says the new party will not be led by "breed politicians", but by citizens who are fed up with living in a country which is managed against the interests of the people living in it. At the same time, the party leaders will not trick citizens with false electoral promises, but will bring forward realistic proposals which they will turn into practice in case of an electoral success. The party will also seek to bring into the public space Christian values such as honesty, diligence, respect, moderation, care for the environment and decency, he added, pointing out the party will lead a totally transparent activity.
Among the party's priorities are: a state in the service of the citizen, economic prosperity for all, respect for traditions and faith in God, a sovereign and dignified country in Europe and the world, exploitation of natural resources in the interests of the citizens, ban of hydraulic fracturing also known as fracking, support for the traditional Christian family, public morality under the supervision of an impartial justice and issuance of bio-metric documents only upon request.
The party is going to come up with a media strategy so it promotes its agenda and its points of view on current events to the public. Moreover, the party will start recruiting specialist in various areas so they work on public interests projects, it further said.