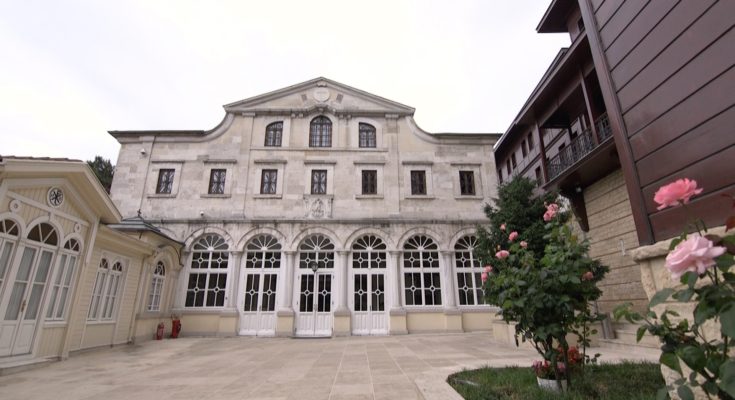 The Ecumenical Patriarchate announced the examination of the schismatic fYROMacedonian Church's request to take the initiative to restore the Church to regularity under the title of the Orthodox Ohrid Archbishopric.
As highlighted in the announcement of the Holy Synod of the Ecumenical Patriarchate headed by His All Holiness Ecumenical Patriarch of Constantinople Bartholomew I, they examined the request of the schismatic Church of fYROMacedonia, which was also supported by Prime Minister Zoran Zaev's letter. 
The Holy Synod decided to deal with the matter and handle it accordingly based on the inviolable terms of the historical-normative powers and privileges of the Ecumenical Patriarchate, read the statement. Let us remind that the fYROMacedonian Prime Minister Zoran Zaev had visited the Ecumenical Patriarchate on April 10, where he had a meeting with the  Ecumenical Patriarch Bartholomew.
According to IBNA's exclusive information, there have recently been contacts and discussions with high-ranking diplomats and officials of the fYROMacedonian Church. In those meetings, participants determined the framework of the restoration of the local Church to the regularity of the Ecumenical Patriarchate, as well as the consensus in resolving the name issue between Greece and fYROMacedonia.
The "Macedonian" Orthodox Church – Orthodox Ohrid Archbishopric is the schismatic Church of the former Yugoslav Republic of Macedonia, which arose from the split of the three southern provinces of the Serbian Church, namely the Metropolises of Skopje, Zletovo-Strumitsa, Ohrid-Bitola, in October 1958 and to date is not recognised by any other Orthodox Church.
Founded in 1958, it was in regular unity with the Serbian Patriarchate and its first bishop was ordained by the Serbian Patriarch. In 1967, however, it proclaimed its self-rule, resulting in the extraordinary Synod of the Serbian Church Hierarchy in September of that year proclaiming the leadership of the "Macedonian" Church schism. In 2005, following a dialogue that failed to reach an agreement between the Serbian Patriarchate and the schismatic Church, the Patriarchate of Serbia proceeded to rebuild the Orthodox Ohrid Archbishopric in the former Yugoslav Republic of Macedonia…. / IBNA