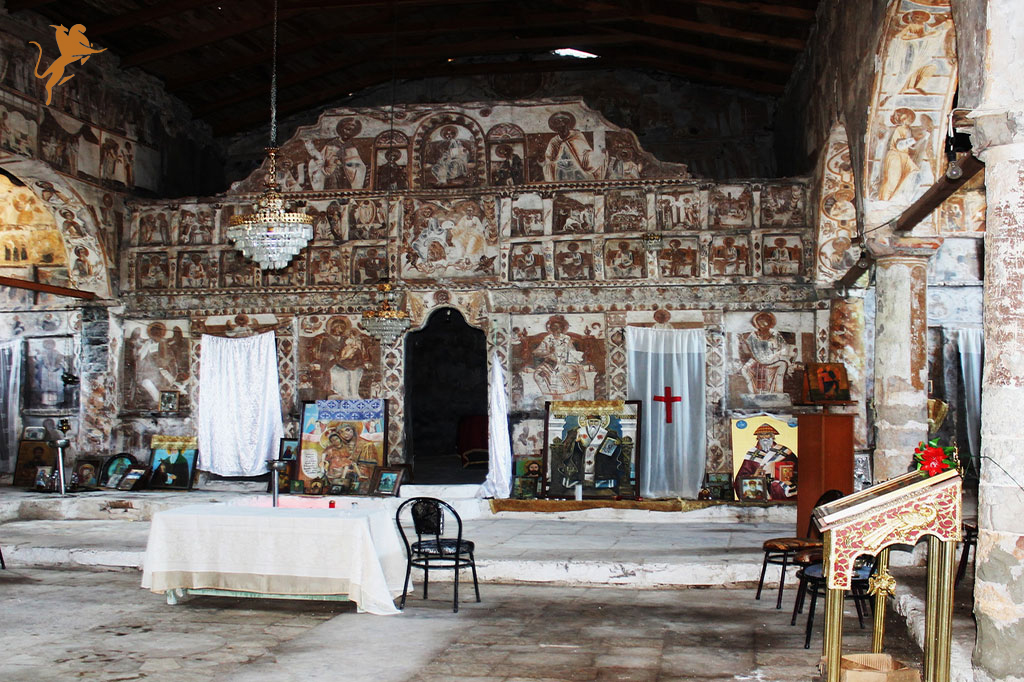 Tirana, May 6, 2014/Independent Balkan News Agency
"Saint Spiridon" church in the village of Vuno in Vlora, has been damaged in the recent days. This has happened as a result of a lack of maintenance. The rains of the recent days destroyed the roof of this church which is more than 200 years old and made it collapse.
As a result, the frescoes which were inside the church are damaged.
Saint Spiridon church in Vuno has been built in 1778. This church was announced a cultural monument of the first category and enjoyed special protection by the Albanian state.
Known by locals as the church of Vuno, this church has the style of a basilica, with interior dimensions of 20 by 12 meters. The church is divided into two arcades of stone columns and three lateral naves.
Gentian Stratoberdha, architect and restorer, says that the church has been restored in 1998 by the Orthodox Church. But, due to unknown causes, the church was engulfed by fire and the new roof was entirely damaged. This followed the construction of a new roof.
In 2012, the Institute of Monuments had allocated a fund of 30 thousand Euros for the restoration of the Church, for the roof and other repairs needed inside. But this investment never took place. /ibna/