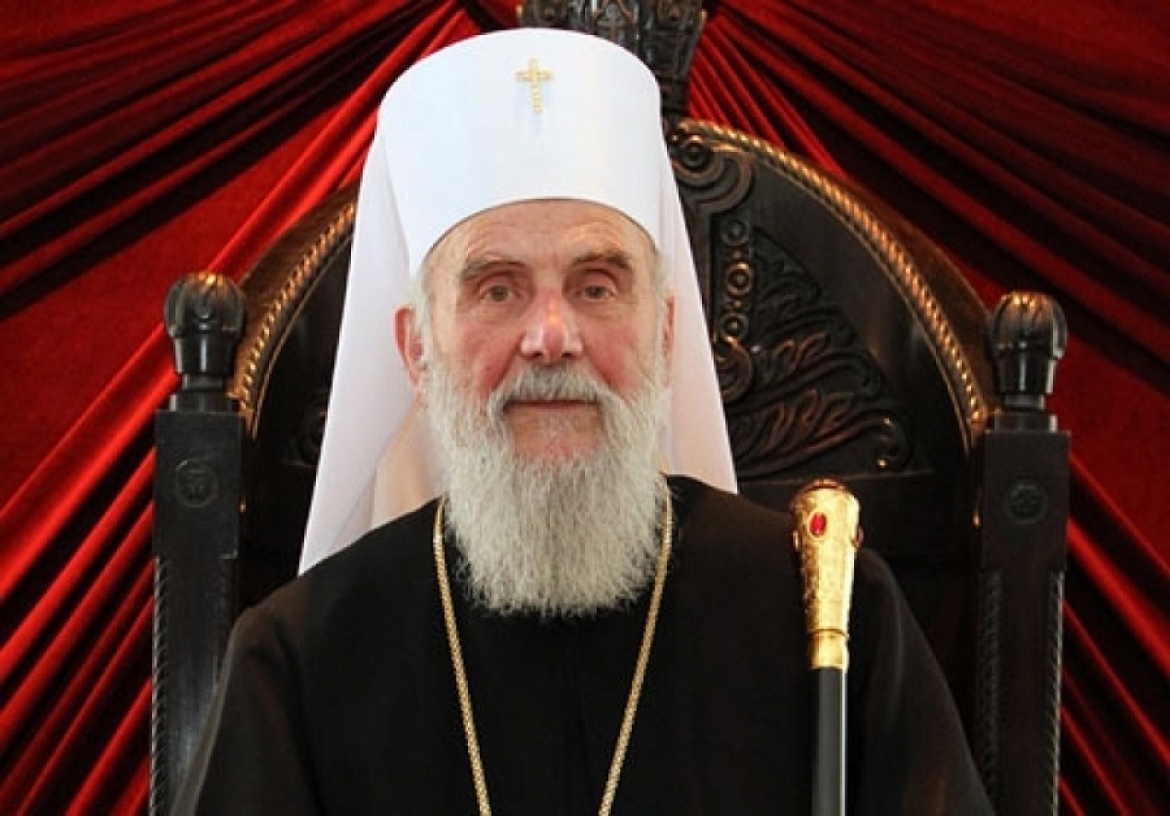 Bartholomew I, the Ecumenical Patriarch of Constantinople, as primus inter pares among the heads of the several autocephalous churches that make up the Orthodox Church, has the right to decree the autocephaly of local churches, a fact that has recently been confirmed at the council of the patriarchs in Constantinople.
The issue became important after Bartholomew I indicated that the Ukrainian Orthodox Church could become autocephalous; according to Russian media, Ecumenical Patriarch said that "Moscow is responsible for the current painful situation in Ukraine". Both the canonically unrecognised Patriarchy of Kiev, which is regarded as a branch of the Russian Orthodox Church, and the government of Ukraine have previously asked the Ecumenical Patriarch to "resolve the dispute".
In a letter to Bartholomew I, Irinej, the patriarch of the Serbian Orthodox Church (SPC) has opposed the idea of allowing the autocephaly of the Ukrainian Church.
Irinej has emphasised the "danger of introducing the principle of giving ecclesiastical independence, or autocephaly, to new states or nations". Such practice could jeopardise the unity of the Orthodox Church and lead other canonically unrecognised entities – such as, for instance, the Macedonian Orthodox Church or the Montenegrin Orthodox Church – to demand autocephaly, patriarch Irinej explained.
But Bartholomew I has said that "the meddling" of the Russian Church in the issue was "not canonical"; if that is true, the same could be applied to the SPC's "meddling".
"That is nonsense. That (Ukraine) is the area of the Moscow Patriarchy. If the 'meddling' of the Russian Church is not canonical, one could say the same about the 'meddling' of patriarch Irinej in episcopates in Bosnia for instance", Radomir Popovic, professor of Church History at the Orthodox Theological Faculty in Belgrade, told IBNA.
When asked to comment both on the request of the Ukrainian non-recognised Church for autocephaly and the statements of patriarch Bartholomew I, professor Popovic recalled that Filaret, the head of the Ukrainian Church, "has been condemned by the Russian Orthodox Church" due to his "defection". All Orthodox Churches should abide by the Russian Church's  decision because this is the legal thing to do, he added.
"The Patriarch of Constantinople makes a mistake which is harmful for the whole Orthodox Christianity. If that (allowing autocephaly to the Ukraine's Church) happens – God forbid – the whole Orthodox Christianity would reach a dead end", he said.
In his view, "the main problem" in Ukraine in the last 300 hundred years has been the established union between some parts of the local churches with the Roman-Catholic Church. "And now, Orthodoxy as a whole is being tempted".
Popovic said that the West incites divisions within the Orthodoxy sphere, quoting an unnamed Western diplomat who told him that the "Russian Orthodox Church is the main danger for the West because it represents the authentic Orthodoxy".
He underlined the special importance of the "increasing number of sects", and also criticised the Ecumenical Patriarch's decision to allow priests to get married twice (if they want to).
When it comes to the letter of the Serbian patriarch Irinej to Bartholomew I, professor Popovic notes that it was "reasonable and appropriate". "The heads of the other Orthodox Churches should follow his (Irinej's) example"…. / IBNA
Main Photo (File): Serbian Patriarch Irinej