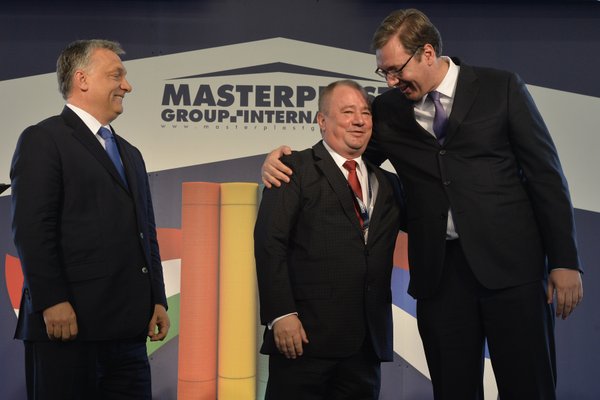 Belgrade, April 13, 2016/Independent Balkan News Agency
By Milos Mitrovic
Serbia is now a successful country and good neighbour of Hungary by virtue of successful and good economic policy of the current government, Hungarian Prime Minister Viktor Orban said today. "Until several years ago nobody wanted to give one cent to Serbia, because it was lowered to the ground; but it has managed to rise and join neighbouring countries with the help of good leadership, successful and courageous politics", Orban said in Subotica accompanied by Serbian PM Aleksandar Vucic.
Orban and Vucic visited the hungarian company Masterplast which has opened a new section in Subotica, near the border with Hungary. Part of the media in Serbia interpreted Orban's statement as support to Vucic's Serbian Progressive Party ahead of general elections on April 24. At the same time, elections for the Autonomous Province of Vojvodina Assembly and local elections in some municipalities will be held.
Orban emphasized that current good relations between his country and Serbia should not be taken for granted. This is the result, in his words, of both – the hard work of Hungarians who live in Vojvodina and Serbian government's efforts.
"If we fail to maintain good cooperation, if governments in Hungary and Serbia would not consider this cooperation as an important one, economic results would not be sustainable", Hungarian PM underlined.
But Orban said he was convinced that Hungarians and Serbs have mutual interest for the continuation of the policies of cooperation. The investment in Subotica by both governments would contribute to that objective, he added. Orban appealed to ethnic Hungarians in Serbia to vote and participate in decision making, stressing that they need "strong advocates" of their interests in "Belgrade".
Orban reiterated that Hungary supports Serbia's path to the European Union, saying that Serbia joining the EU would be in the interest of both countries.