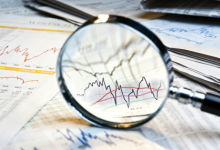 Bucharest, February 3, 2016/Independent Balkan News Agency
By Irina Stoica
Romania's economy is expected to grow by 4.2 percent in 2016, without taking agriculture into account. These are the expectations drafted by Coface and presented in Bucharest on Wednesday.
It's just the basic scenario, explains Coface Services Director and Senior Economist Iancu Guda. "We are expecting the next year to go on a rising trend boosted particularly by the same growth factors. First of all, private consumption should advance up to 7 percent from the year before, backed up by several factors. On the one hand, there are the public pay rises — a 25-percent rise in healthcare staff's pay, a 15-percent rise in education staff's pay and a 10-percent rise in the pay for the remaining public workers, coupled with an increase in the minimum wage in May 2016, 19 percent after three consecutive years of average annual increases of 12 percent, a dynamic that unfortunately is not correlated with productivity gains", Guda said.
Investment would be another growth-sustaining factor, supported by tax incentives: A decrease to 5 percent in the dividend tax, zero taxes on reinvested profit in a larger class of assets and a cut by 5 percent in the social security contributions due by employers. Coface is estimating a GDP rise by 4.2 percent with zero contribution from agriculture because of its unpredictability. In a report published at the end of January, Coface kept the B country risk rating for Romania, a risk class indicating an unstable economic and political environment that could further effect "an already poor history of payments".
The report alsow shows that "Romania remains vulnerable due to the structural feature of internal and foreign imbalances, as well as the high demand for funding amid insufficient domestic saving. The banking system remains affected by a high level of non-performing loans".
Last autumn, the National Economic Projection Board (CNP) upwardly adjusted to 3.6 percent its projections of Romania's GDP's growth in 2015, and kept at 4.1 percept its 2016 economic growth forecasts.