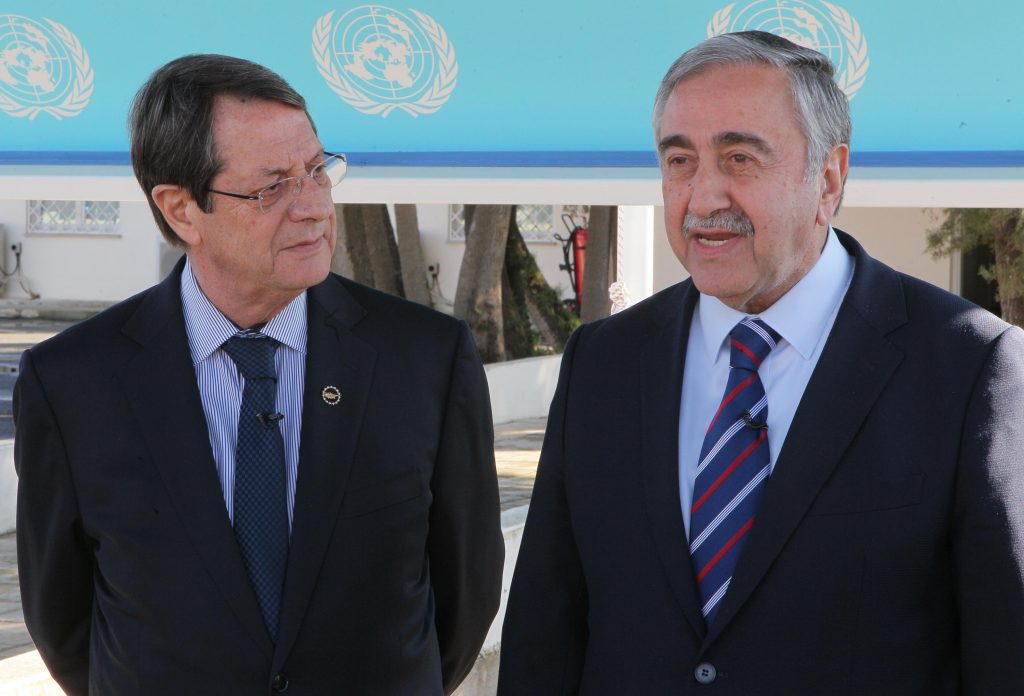 The first day of talks in Geneva on the Cyprus issue is seen as positive despite the chronic disagreements between the two sides and negotiations continue in the snowy Swiss city.
Today's round of talks focus on governance issues that were also discussed on Monday. On the Greek side, Alexis Tsipras briefed political party leaders on Tuesday morning and the President of the Hellenic Republic, Prokopis Pavlopoulos.
Yesterday's telephone conversation the Greek PM held with Turkish President, Recep Tayyip Erdogan, confirmed – despite the reservations on behalf of some parties concerned claiming the Turkish President has no intention of participating in the International Conference in Geneva on the 12th of January – that Erdogan wants Turkey's participation in the International Conference and the highest possible representation. Information so far point to the participation of Yildirim – Cavusoglu.
Those with good knowledge of the political situation in Turkey confirm the intention of the Turkish government to continue deliberation with a view in the near future to reach an agreement on the open issues, which – as diplomatic sources point out – will be resolved in practice if an agreement is reached.
The international conference on the Cyprus issue which starts on 12 January in Geneva and whose first phase is expected to be completed on 15 January, has potential characterized by some important factors, diplomatic sources note.
EU participation in the International Conference, as the Republic of Cyprus is an EU member-state now and "no solution can escape the framework of EU values and principles" as government spokesman Nikos Chroustodoulidis said in an interview with IBNA, is one of the parameters. A second important parameter is the political situation in Turkey and the new circumstances in the geopolitical chessboard that is the Eastern Mediterranean, which are "pushing" all parties involved towards a solution, while the discovery of large energy reserves also serves as another lever of pressure.
The effort by "patriotic centers" in all countries involved, besides Great Britain, to block the talks in any way appears to be working in favor of efforts to resolve the Cyprus issue, as the continuation of uncertainty caused to the two communities by the current status quo has frustrated almost all Cypriots.
According to IBNA information, on Wednesday 11 January, Greek Foreign Minister Nikos Kotzias will arrive in Geneva to take part in a dinner with Turkish counterpart Mevlut Cavusoglu, while a meeting between the Greek Foreign Minister and British counterpart Boris Johnson remains to be arranged./IBNA