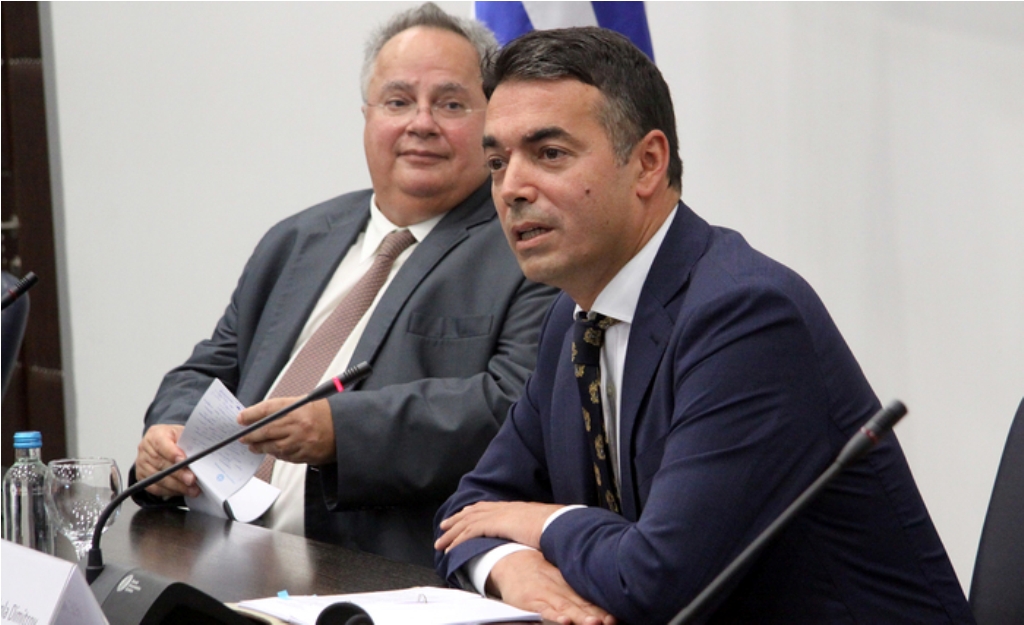 Optimism is ruling in FYROM about a solution to the name dispute. The media is offering different scenarios and proposals about what would be the most suitable name for the country, a name which would not threaten the national identity and other interests.
Ahead of the fresh round of talks which will take place on 17 January in New York, media in Skopje have reported today about the meeting between Foreign ministers Nikola Dimitrov and Nikos Kotzias, which is expected to push the process forward.
While there's not yet a concrete proposal by state authorities from both countries, deputy Prime Minister for European Affairs, Bujar Osmani said after his visit to Athens that "it has been agreed for the name 'Macedonia' to be part of every proposal".
He said that Greek authorities accept this, but he underlined that there hasn't yet been an agreement on concrete proposals.
The spokesman of the government in Skopje, Mile Bosnjakovski said that there exists a possible solution which would convene both sides. Local media have also announced the stance of the Greek Orthodox Church, according to which, the name "Macedonia" is not accepted as a solution.
Political analyst, Erol Rizaov says that in spite of the optimism expressed by the two prime ministers, there are many objections.
"Despite the readiness of Prime Minister Tsiprasd and Zaev, rest assured that the Church, Parliament, presidential cabinets, intellectuals, writers and academics will be against", Rizaov says. /balkaneu.com/