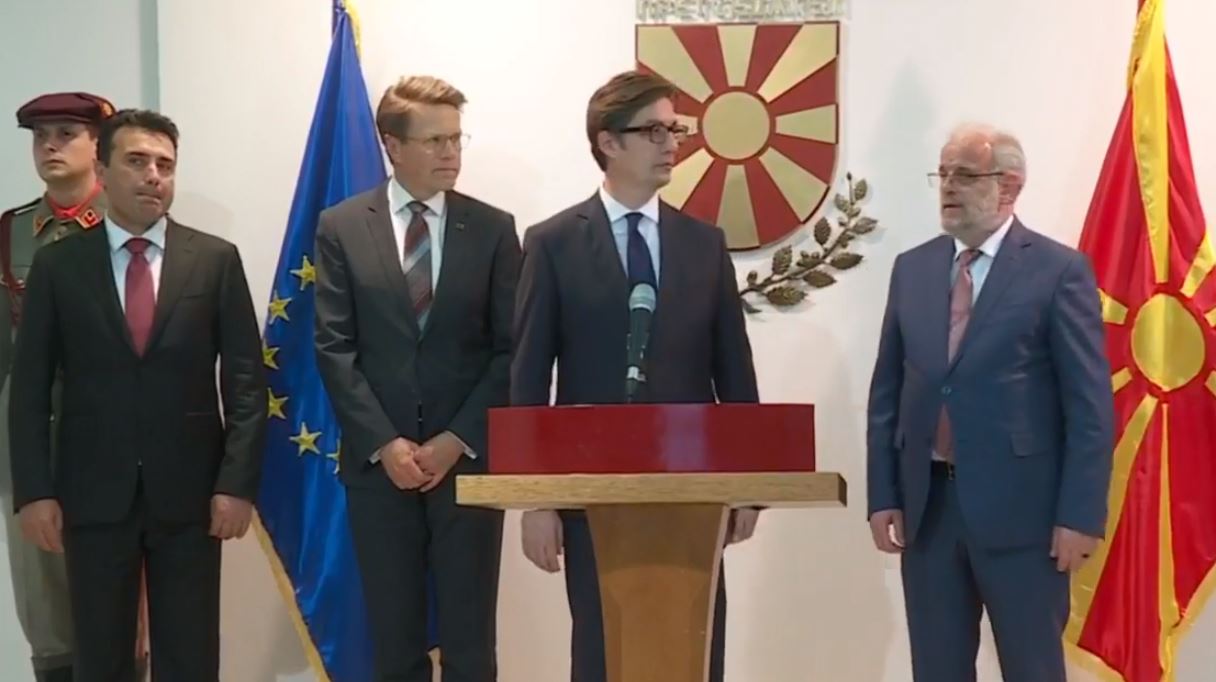 After the publication of the progress report by the European Commission, state leaders in North Macedonia expressed their optimism that the country will be given a date for the launch of accession talks with the EU.
The president of the country, Stevo Pendarovski said that the report reflects the real situation in the country, while he expects the EU Council to validate the efforts that the country has made by setting a date for the launch of accession talks. Pendarovski said that any delays with the date would discourage society.
Parliamentary speaker, Talat Xhaferi said that the country has delivered all expectations and that he expects negotiations talks to start in June.
Prime Minister Zoran Zaev said that the positive recommendation is the tenth in a row, however, according to him, this recommendation is the most positive one that the country has received.
"Today, we're proud about this success that our country has seen. We have completed our negotiation team and we're ready to start the talks. It's now Europe's turn to start about the launch of negotiations", Zaev said.
Meanwhile, the European Commission has published the progress report on North Macedonia in which it recommends the opening of accession negotiations. It's now up to the EU council of ministers to decide next month in June whether there will be a date for the start of these talks. /ibna/