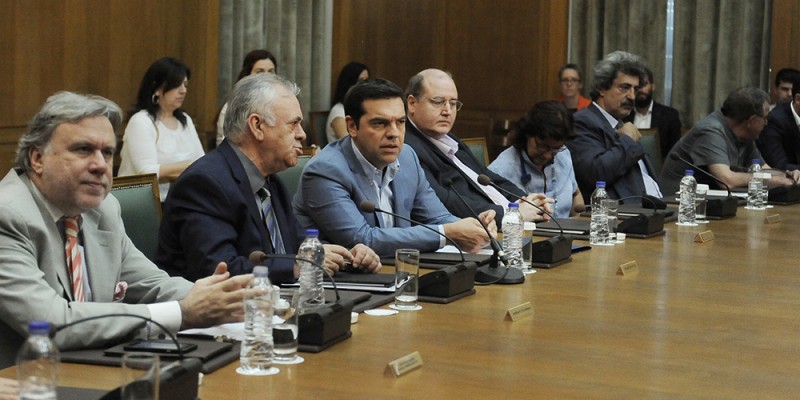 Athens, July 29, 2016/Independent Balkan News Agency
By Spiros Sideris
For a second day continued the reactions of the opposition to the measures announced by the prime minister, the reconstruction of the welfare state, and the mitigation of the effects from the abolishment of EKAS.
"In his speech to the Governing Council of Social Policy, Tsipras said he had to scrape the bottom of the barrel in order to increase the social budget. What we really did was to 'scrape' the bottomless apparently barrel of SYRIZA's lies", said the Head of the Welfare sector of ND, Sofia Voultepsi.
Wanting to remind earlier announcements of the Prime Minister, Vooltepsi said:
"In September 2014, the 'Thessaloniki program' promised ('realistic and costed') EUR 2 bn. In March 2015, with the law to address the humanitarian crisis, the EUR 2 bn. Euros became 200,000 euros. In September 2015, again from Thessaloniki, he promised the 'Parallel program' and a 'National Welfare System'. With the 2016 budget, the EUR 200 million became EUR 99 million. In late 2015 and early 2016 with a Christmas and a New Year's Legislative Act he put a tombstone on the 'Parallel Program'".
Also, "on February 1, 2016, he promised a 'New National Welfare System". On May 22, 2016, from the floor of the Parliament he promised a "Social Solidarity Fund". He forgot that as well and in July 27, 2016, he announced a "New Welfare State", sending in the meantime the beneficiaries of EKAS to soup kitchens".
"The truth is that Mr Tsipras has cast social policy in a deep well full of old and new lies. No one hears him, no one believes him", Voultepsi concluded.
The promises of the Prime Minister were also found in the scope of KKE.
"The abolishment of EKAS and the reduction by EUR 1.8 billion of the State to the Funds are included in the memorandum, which they have voted together. The beads handed out by the Prime Minister yesterday, do not even pass to the primitives, not to the Greek people. This government manages poverty, misery, destitution, unemployment, which continues in good path from the previous ones", said on SKAI television the member of the Political Bureau of the Parliamentary Committee of KKE, Nikos Sophianos,.
Sophianos also stressed that in Greece "there is a people who work, who produce wealth" and that "in the years of crisis left from Greece EUR 140 bn and went abroad. The lists and all this opulence means riches produced in this country, from the toil and labour of the worker".