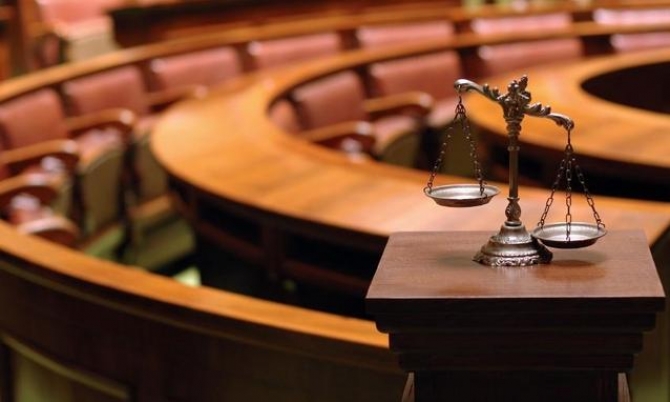 Pristina, 9 June 2015/Independent Balkan News Agency
By Elton Tota
Government coalition made up of the Democratic League of Kosovo (LDK) of Prime Minister Isa Mustafa and Democratic Party of Kosovo (PDK) of Foreign Minister Hashim Thaci, does not yet have the necessary votes in parliament to adopt the constitutional amendments which would give way to the creation of the Special Tribunal.
The voting of the Special Tribunal has been warned several times in the parliament of Kosovo, but these plenary sessions have been postponed, as there were no sufficient votes in its favor.
At the same time, opposition parties in Kosovo say that they are prepared to use "all necessary means" to stop the voting of the creation of a new tribunal on the war crimes, which is expected to try former senior commanders of Kosovo Liberation Army.
Opposition representatives say that they will invite the citizens of Kosovo and their supporters in protests and other democratic actions against this institution that risks the sovereignty of Kosovo.
"We have not yet decided what we will do, but we assure you that we will object to the creation of the Special Tribunal and your objection will not only be verbal, there will also be actions", said Dardan Molliqaj, senior official of Self Determination.
Other opposition parties, such as the Incentive of Kosovo say that they are looking into all possibilities to block the voting of a new tribunal.
"During this week, there will be meetings with the heads of opposition parties and we will discuss this. Protests are not excluded", said the Incentive for Kosovo secretary general, Bilall Sherifi.
The Constitution requires at least 80 votes to adopt the amendments that enable  the creation of the new tribunal. Out of 120 MPs, 31 opposition MPs have declared that they will vote against it. Three PDK lawmakers have also said that they are against along with one MP of minority communities party.
The tribunal, which has caused strong reactions in Kosovo, is expected to try senior officials of KLA for the crimes committed during and after the conflict in Kosovo.
A report by the Special Investigation Task Force of the European Union said last year that former commanders of KLA could face criminal prosecution from the new tribunal for carrying out a campaign of persecutions against Serbs, Roma community and Albanians of Kosovo, who were believed to be collaborators of the Serb regime.
The alleged crimes include murders, kidnappings, illegal imprisonments and sexual violence.
The Task Force was created to investigate the allegations appearing in the report of the European Council rapporteur, Dick Marty, who accused former PM Hashim Thaci for implication in organized crime and said that several members of KLA had taken part in the traffic of organs. /ibna/