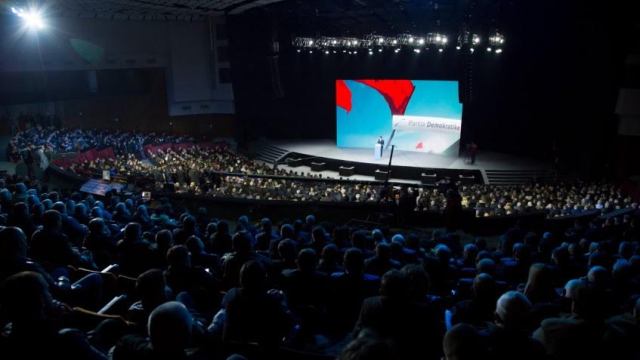 Tirana, 14 December 2015/Independent Balkan News Agency
The Democratic Party, the largest one of the Albanian right wing, has announced that it will hold its next protest on 17 December, the same day when parliament holds a plenary session on the 2016 budget.
The democrat leader, Lulzim Basha called on the citizens to join the opposition in the protest that will be held in front of the Albanian parliament.
Democrats and their supporters will protest, while parliament will discuss and approve the 2016 budget and tax package.
Basha said that the DP will object the approval of this budget, which according to him, impoverishes the people and enriches Edi Rama, his ministers and the political force that he governs with, SMI.
"We will try to stop the budget of catastrophe at any cost through our MPs and outside with the citizens", Mr. Basha said.
According to him, the democrats' protest will not stop until Rama's government is overthrown and a technical government is set up, in order to guarantee free and honest elections.
This is the second protest that the democrats hold within 10 days. On 8 December, they commemorated the National Day of Youth and started the protests to overthrow Rama's government.
Several incidents were registered during the protests and the municipality invoiced the DP for the damages which amounted to around 120 thousand euros. DP said that it will not pay this sum, while the municipality warned that if the payment is not made within a month, all of the DP's bank accounts will be frozen. /ibna/