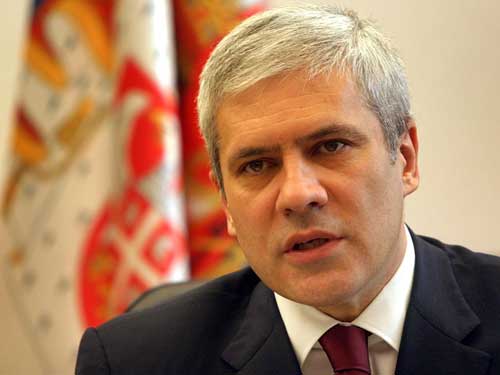 SDS leader Boris Tadic thinks the opposition must unite if they wish to defeat "the candidate of SNS leader Aleksandar Vucic" in the presidential elections.
"Both Sasa Jankovic and Vuk Jeremic have the potential to win, but only if one of them is a joint candidate while the other backs him," the former Serbian president told the newspaper Blic.
Asked who he thought would be the ruling coalition's candidate, Tadic said he is "certain that Vucic will pick a candidate," while he sees President Tomislav Nikolic's "blackmailing capacity" as "negligible."
"Vucic will make a decision depending on how many candidates the civil democratic opposition has. If we have several candidates, the chances will increase that Nikolic will be Vucic's candidate. When the opposition votes are scattered any candidate of Vucic can win, even Nikolic," said Tadic.
He thinks that Serbia "doesn't need early parliamentary elections as that would mean another year lost for reforms."
"Serbia doesn't need them but Vucic does, to have more deputies (members of the Assembly) and to the strengthen his rule," said Tadic, noting that "all elections since 2012 served that purpose, while citizens lived in a kind of a state of emergency brought on by a permanent election campaign."
Tadic also specified that he considers "civil and democratic" parties to be the opposition – "not chauvinist and obscure right wing-parties."/IBNA
Source: B92