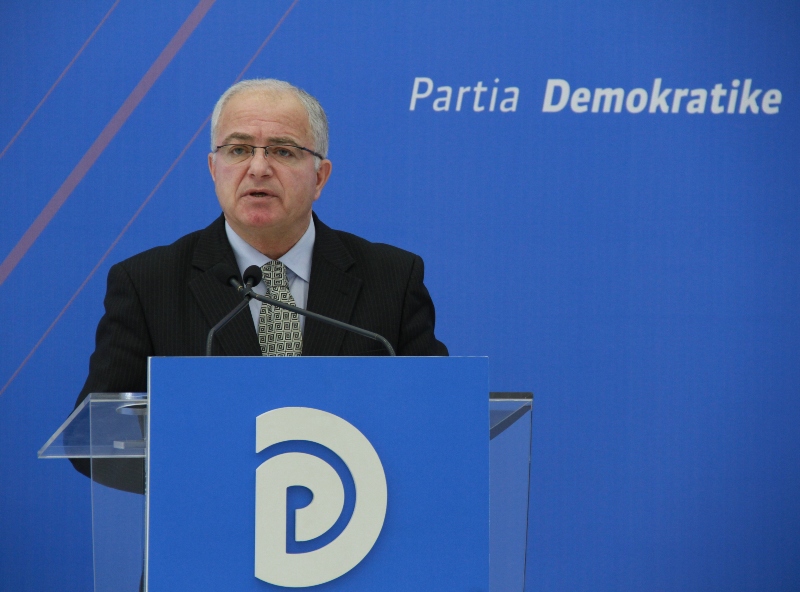 Tirana, January 29, 2015/Independent Balkan News Agency
In Albania, the opposition has intervened in the heated debate for the price of energy and fuel, by submitting two bills that aim to reduce the cost of living for the citizens.
A bill sent to parliament requires VAT (Value Added Tax) for all households in Albania to be decreased from 20% to 6%.
The other bill suggests the lifting of circulation tax which is paid by road users when purchasing fuel.
The decrease of VAT from 20% to 6% is no more no less than one of the main promises of the head of the Socialist Party when he was in opposition. But, when the opposition came back in power, it didn't include this promise in the four year program of the government.
Now, the opposition is demanding the majority to deliver its promise. The vice chairman of the Democratic Party, Edmond Spaho, says that Rama has the opportunity to approve these bills, in order to serve to the citizens of the country by lifting circulation tax and by reducing VAT on electricity by 14%.
"Up until today, Rama has done the opposition. He has increased circulation tax repeatedly, making fuel expensive for Albanians and not allowing them to benefit from the oil price drops everywhere in the region, Europe and the world", says Mr. Spaho.
According to him, DP incentive aims at "materializing the daily demands of the citizens, who are suffering the most extreme unemployment and poverty of the past 20 years, due to the policies and taxes applied by Rama".
"If PM Edi Rama doesn't approve these two incentives, he confirms once again that he has abandoned the people of this country and that he's there for his own interests and the interests of his entourage", says Mr. Spaho (photo).
"The government must reflect before it's too late, otherwise, the citizens will take their future in their own hands, to protect their families and the country from the unstoppable destructive course of Edi Rama", added he.
The majority has not reacted in relation to the two proposals made by the opposition. Parliament is expected to decide whether to discuss and vote these proposals in the plenary session. /ibna/