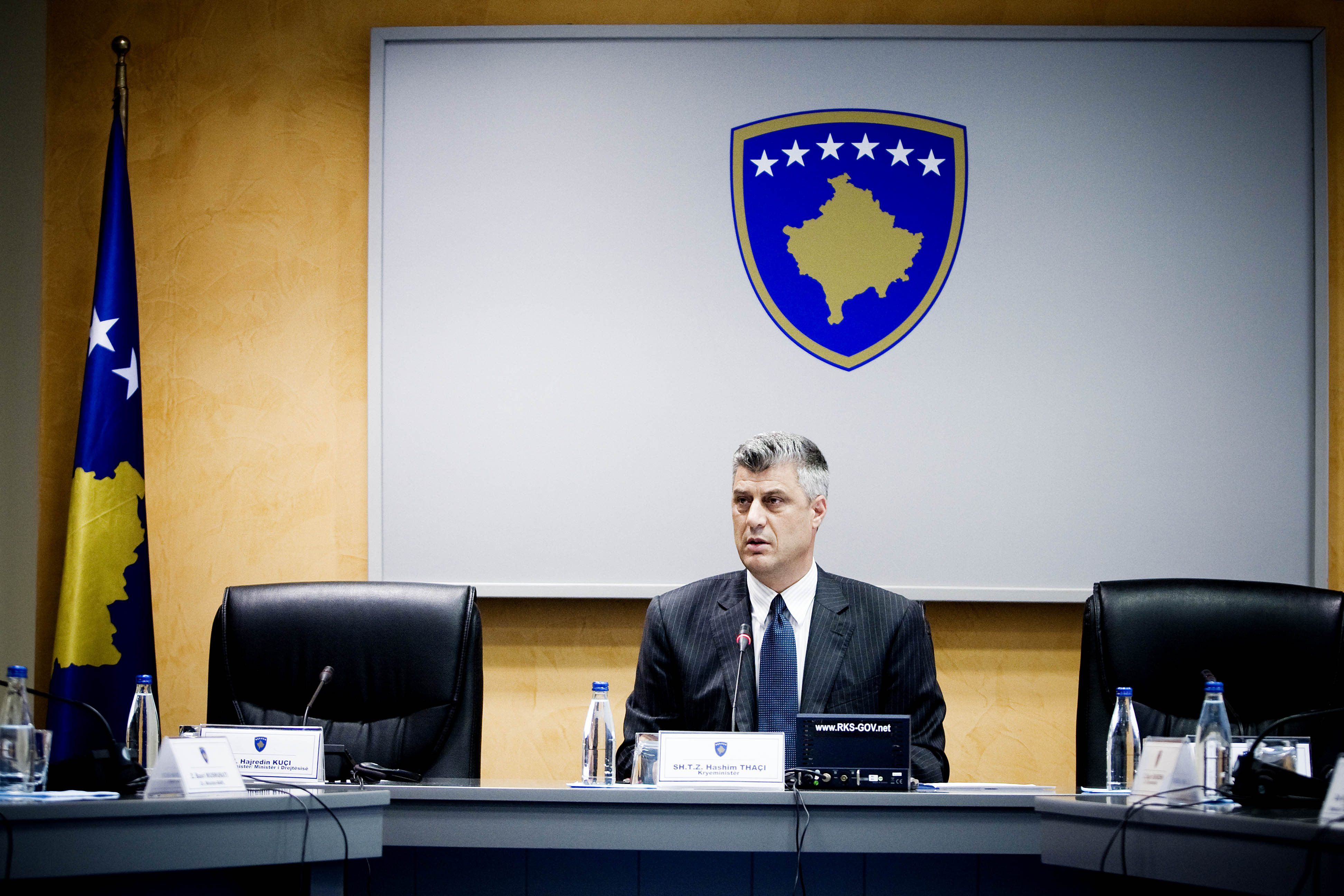 Pristina, February 13, 2014/Independent Balkan News Agency
By Elton Tota
Government of Kosovo is facing a crisis and the pressure of opposition parties about the fact that it doesn't have the necessary votes to pass important bills in parliament.
Meanwhile, the opposition block  is proving to be united in order to secure 61 votes in parliament which would overthrow Thaci's government. This way, a new institutional crisis has emerged and prime minister Thaci and his cabinet are interested to overcome it.
Crises are only overcome through elections, but according to the Constitution, it's still early for them to be held. In these circumstances, several opposition parties are addressing to foreign embassies in Pristina for a solution and several others are addressing to the president of the country.
The general secretary of Democratic Party of Kosovo (PDK), Basri Musmurati says that the opposition cannot overthrow Thaci's government.
"We don't want to pay a lot of attention to what the opposition says. If they want, they can call a non confidence vote. If they could overthrow the government, they would have done it until now", declared Masmurati.
Meanwhile, Democratic League of Kosovo (LDK) MP, Arben Gashi says that the possibility for a non confidence vote is being examined and if the opposition unites, it can achieve such goal.
"The opposition can overthrow the government. What's needed is unification and a thorough analysis of the situation", said Gashi.
Leader of the Alliance for the Future of Kosovo (AAK), Ramush Haradinaj, has not excluded the possibility for a non confidence vote against the government of Kosovo, as according to him, the government of Hashim Thaci doesn't have a majority in parliament following the movements of several MPs.
A day after the letter sent to the president of Kosovo, Atifete Jahjaga, demanding her to call parliamentary elections, Mr. Haradinaj said that he has done this to put an end to the crisis that the government of the country is going through. But, the response of the president was clear: There are no early elections.
The spokesman of Self Determination Movement, Erzen Vranici says that LDK and AAK are not interested in overthrowing the government. "It's clear that these two political parties are not interested in overthrowing the government. On the other hand, we have been consistent in our positioning that this government must fall and the country must head toward early elections as soon as possible", says Vranici. /ibna/