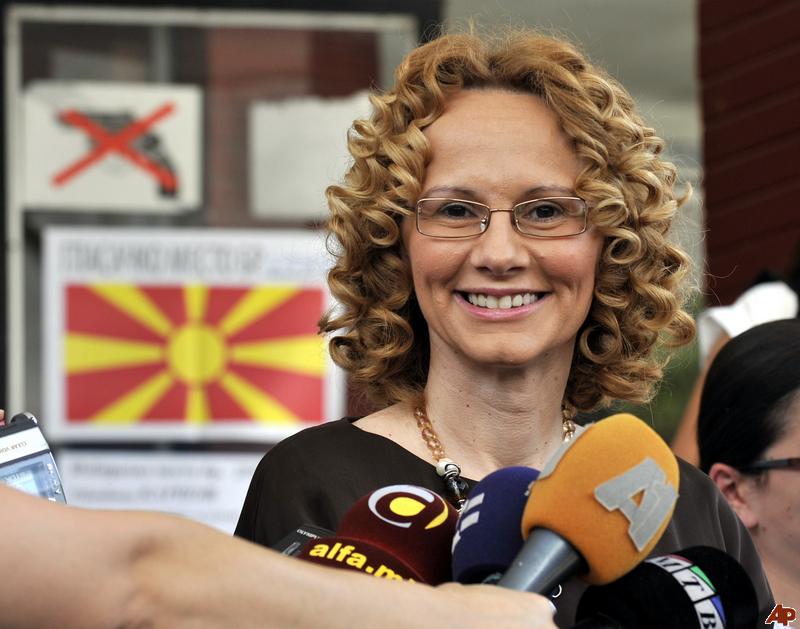 Skopje, February 18, 2014/Independent Balkan News Agency
By Naser Pajaziti
The opposition has launched its first signals for early parliamentary elections in the former Yugoslav Republic of Macedonia. These elections have been warned that they may be held along with the presidential elections, which have been scheduled to take place on April 13. Up until a few days ago, the current majority alone was in favor of early elections.
Vice chairwoman of the Social Democratic League (LSDM), Radmilla Sheqerinska, said today (18.02) that their party is ready to face early elections.
"As a party, we're focused on presidential elections, but if the current government decides to hold early parliamentary elections, then we're ready for them", declared Sheqerinska.
According to her, the current government wants to hold fresh elections not due to the weak position of the opposition, but due to the difficult year ahead of us, when debts will start to be paid.
Government coalition party, VMRO-DPMNE of prime minister Nikola Gruevski is interested on holding parliamentary elections along with Albanian opposition parties.
In case parties agree on these elections, then the dispersion of parliament may take place on March 3 and a date will be decided to hold early elections along with presidential elections.
According to the State Election Commission, if this happens, then early parliamentary elections must be held on the day of the run-off of the presidential elections, which will be the end of April. /ibna/