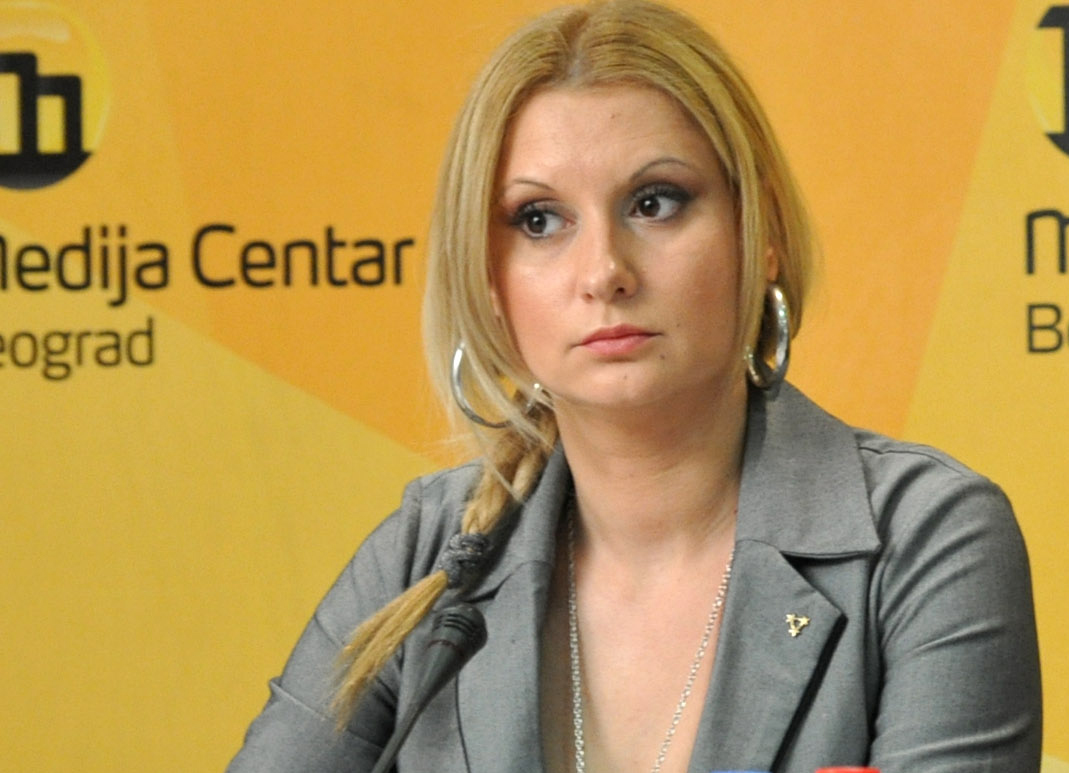 Belgrade, June 5, 2015/ Independent Balkan News Agency
By Milos Mitrovic
Democratic Party (DS) will organize anti-government rallies in different towns in Serbia, because people are dissatisfied with the performance of current government, DS spokeswoman and MP Aleksandra Jerkov said today.
Earlier this year DS has already organized rallies in Belgrade and Kragujevac. The Democrats were the ruling party in Serbia from 2008 to 2012. After lost elections in 2012 and 2013 as well as leadership changes, popular support for DS has significantly dropped. But the Democrats still rule in the Autonomous Province of Vojvodina.
Jerkov said that the DS has "entered in serious process of preparing" its program. The document would enable all party members to submit their suggestions, Jerkov explained. "The most important job is to reach a deal about local elections which will be hold next spring or even by the end of this year", she added.
In Jerkov's words, DS cannot launch "big media campaigns because media are not open to any critical thought". "Therefore, the only way is to talk to each other, with our families, neighbors, colleagues, with people we live with", Tanjug news agency quoted DS official as saying.
"When we discuss with citizens, we don't ask them to trust the DS, just as we are not telling them not to believe to the government of Aleksandar Vucic; they should decide on their own to whom they should believe", Jerkov said suggesting that living standard in Serbia has deteriorated since 2012.
What DS recognizes as its "main task" ever since the party was re-established 25 years ago is the "struggle against the one man rule", she underlined. "We will always be on that side. Whoever wants to be there is more than welcome", Jerkov concluded.
Meanwhile, the DS shadow government demanded giving preferences to foreigners in the agriculture domain, and land expropriating to be "urgently stopped".