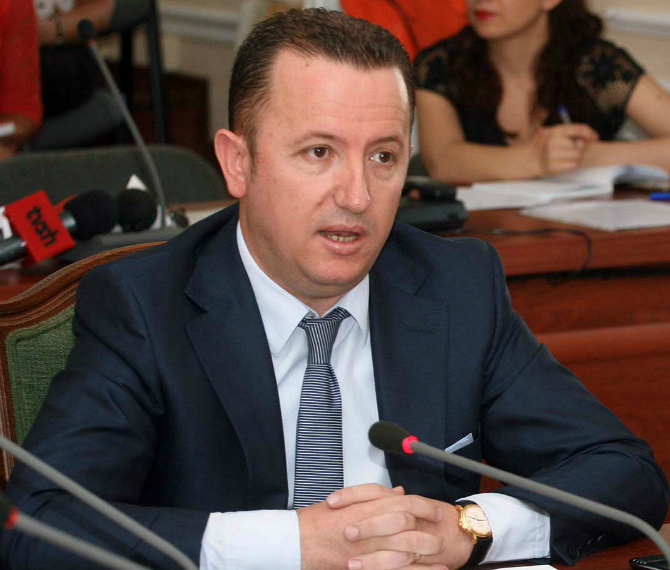 Tirana, January 9, 2015/Independent Balkan News Agency
Opposition in Albania is getting ready to present several legal amendments upon its return in the first session of parliament on January 19. These amendments are expected to spark strong political debate in parliament. Opposition says that the changes are part of the agreement that was signed between it and the majority and which was brokered by Brussels.
Former minister of Justice, Eduard Halimi says that DP has formed work groups which are preparing a number of legal amendments that relate to inquiry commissions.
In the framework of the consensual accord of December 24, brokered by the European Union, the opposition will demand the immediate appointment of all the committees demanded by them in the recent years.
"Legal changes will focus on the law on inquiry committees, but there may be a need to change the regulation of parliament. There will be a need to also amend the law on the Constitutional Court, in the part that relates the execution of its rulings", says Mr. Halimi, democrat MP.
But, why must there be an amendment of the Constitutional Court. Mr. Halimi explains: "This law must be changed in order for the rulings not to be left at the discretion of the PM to publish them, like we saw last year, when the rulings were postponed and were not published, in order for them not to come into force. This was done to prevent the entry in force of the rulings of the Constitutional Court", says Mr. Halimi, head of the Justice Department and Legal Affairs at the Democratic Party.
The application of the court rulings that relate to inquiry committees was one of the points of the agreement brokered by Kukan and Fleckenstein, which led to the end of the boycott of the opposition on December 24. /ibna/