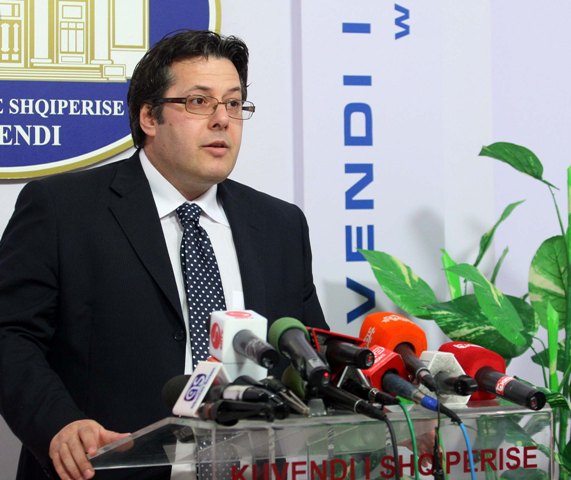 Tirana, December 4, 2014/Independent Balkan News Agency
Opposition in Albania says that it has no intention of going back to parliament, unless between it and the left wing governing majority an agreement is signed and overseen by the international community.
Edi Paloka, head of the parliamentary group of the Democratic Party, which is the main opposition force, says that the decision of this party to boycott parliament was a political decision.
DP boycott started in July and if a period of six months goes by without the right wing MPs going back to parliament, according to the law, their mandates expire.
On December 18, parliament will convene for the last time in a plenary session this year. This means that this is the last chance within the normal parliamentary proceedings for the Democratic Party not to have its mandates in parliament expire on January 10.
Paloka says that the opposition will not do "mathematical calculations".
"We cannot wait and look at the date when mandates expire. We let Rama and Meta do this. We have taken a political decision and we will respect it until the end", says the head of the democrat parliamentary group, Edi Paloka.
But what does "until the end" mean? Paloka says: "If what we demand is not granted, an agreement under international watch, for this government, this majority to respect the law and Constitution, then, then we have nothing to do with the so called parliament".
Paloka says that protests are seen as the only solution, until the government meets the demands of the opposition.
"Voters elected us in order to serve them. We will deal with the people and of course, protests will be the answer. Protests against a government and a prime minister who don't understand anything else".
Recently, the majority has met two of the demands of the opposition: the application of the rulings of the Constitutional Court by appointing an inquiry committee and the amendment of the regulation to grant the opposition the right of speech immediately after the PM. So far, the PM has never said anything over the request for an overseen agreement. /ibna/