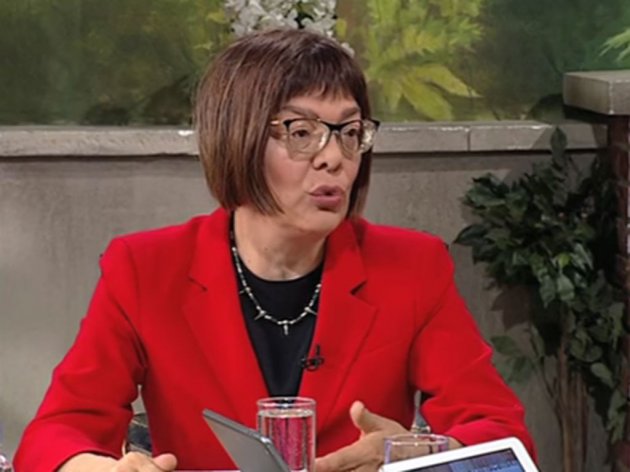 The Alliance for Serbia (SZS), major opposition group, will not take part in the dialogue with National Assembly president Maja Gojkovic (photo), according to its press release.
SZS recalled that at the protest held in Belgrade on Saturday, they have offered dialogue to the government on creating the preconditions for fair elections as well as media freedom; this cannot be discussed with the parties' leaders in the House, as they said.
However, the government has labelled the demands of the opposition as "ridiculous".
The group also stated that their "Agreement with the people", a document they have proclaimed earlier this year, obliges them to boycott the parliament.
Gojkovic has called all parliamentary groups' leaders on talks on Tuesday.
Marinika Tepic, an opposition MP, said that Gojkovic's invitation was the result of pressure from the protests which have been taking place in Serbia since December.
In Tepic's words, Maja Gojkovic has tried to demonstrate allegedly good will by proposing the dialogue. She dubbed the parliament speaker as "generator of the violence against opposition MPs in the National Assembly". Tepic underlined that the opposition has been demanding Gojkovic's resignation for two years. "This (Gojkovic's move) represents a farce", Tepic told N1 TV.
Tepic said that the opposition "has been striving for dialogue (within the House) despite of the breach of all parliamentary norms and customs (by Gojkovic)". "The sacking of Maja Gojkovic is a precondition for returning to parliament", she explained.
Gojkovic can take part in the dialogue with the opposition but only as a member of the government delegation; the dialogue should be focused on the protest demands and the "Agreement with the people".
President Aleksandar Vucic earlier suggested that the opposition is too weak to impose ultimatums.
If the demands are not met, the opposition would have to radicalize its struggle, Tepic concluded./ibna