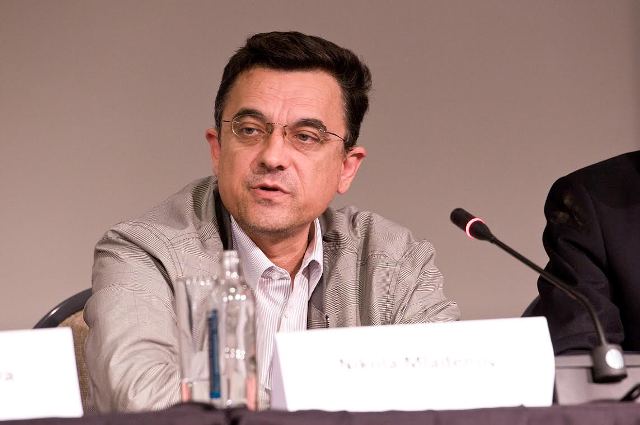 Skopje, 7 May 2015/Independent Balkan News Agency
By Naser Pajaziti
Leader of Macedonian opposition, Zoran Zaev published today fresh materials which relate to the death of the publisher and journalist of "Fokus" magazine, Nikola Mladenov.
The later lost his life in an accident on the night of 27 March 2013 when he was entering Skopje from Veles.
The Prosecution held that Mladenov died as a result of the car accident.
Leader of SDSM (Macedonian Social Democratic League), Zoran Zaev said that he's publishing materials that relate to the death and non professional investigation of the authorities.
Zaev said that the conversation between the Interior minister Gordana Jankulovska and spokesman Ivo Kotevski reveal details about the investigations and the concealment of evidence.
"From the materials that we publish, it's clear that there must be a new inquest over this death. Why does the minister say that the dead journalist was located through his mobile phone, while the investigation materials say that the mobile phone of the journalist was not found? Why aren't the records of the highway toll payment of the night of death not becoming public? Why didn't the CCTV cameras work that night along Skopje-Veles highway?", Zaev said.
The party in power, VMRO-DPMNE has reacted after the publication of materials by saying that it supports the launch of a new investigation for this tragic case of the death of journalist Mladenov. /ibna/