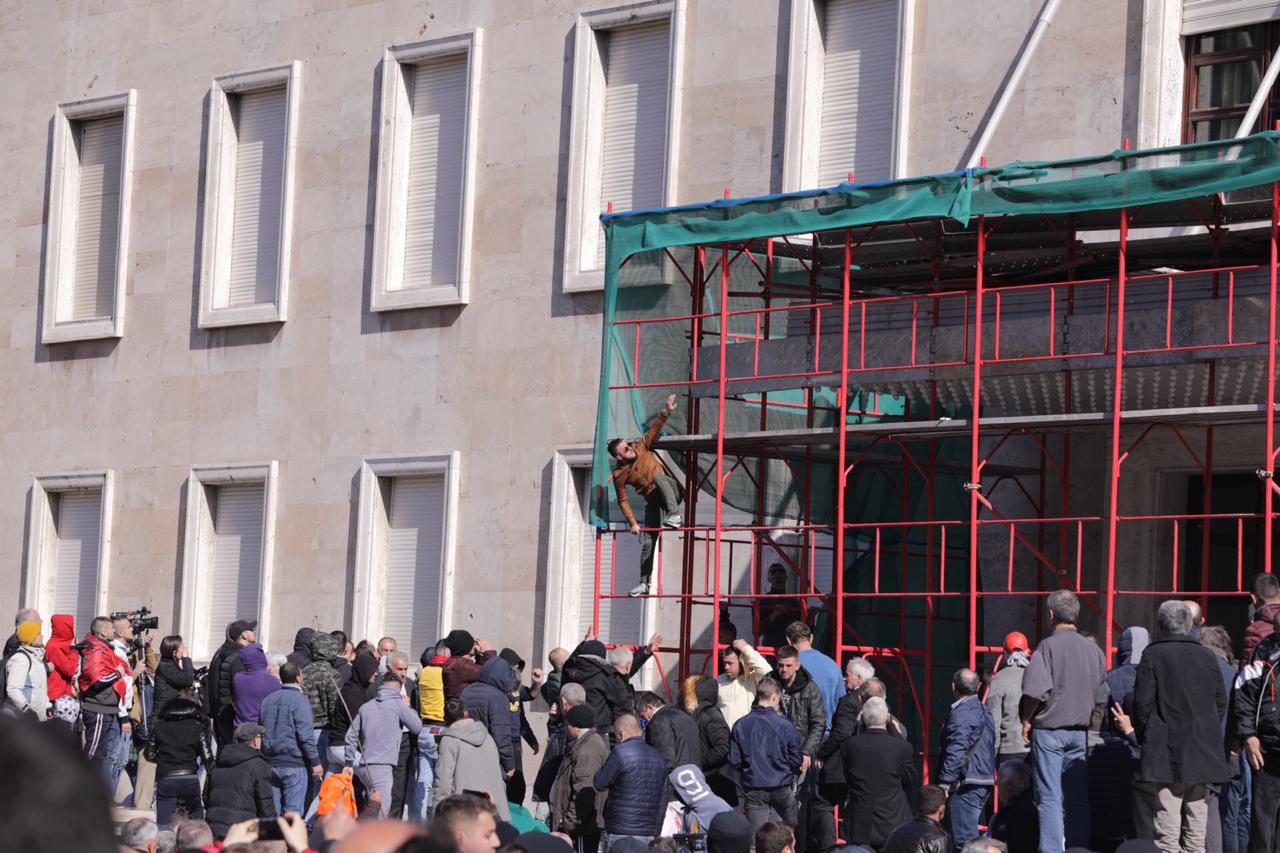 The Albanian opposition led by  the Democratic Party held a protest today in front of the government building in the capital Tirana.
The protest started around 11 am, but a few minutes into the demonstration, participants managed to break police cordon, while the crowd started to attack the government's building with strong objects and Molotov bombs.
Despite the constant violence, participants could not enter the government's building, while riot police decided not to fend them off.
During the protest, the opposition leader, Lulzim Basha said that police had intentionally opened the cordon to provoke the crowd. He said that the people are determined to remain on the square until an acceptable solution is found. According to him, the country needs an interim government which would guarantee free and fair elections.
Meanwhile, the international community has reacted against this violent which turned violent. OSCE and US embassy to Tirana condemned the violence and called on participants to protest peacefully. To be updated…/ibna/