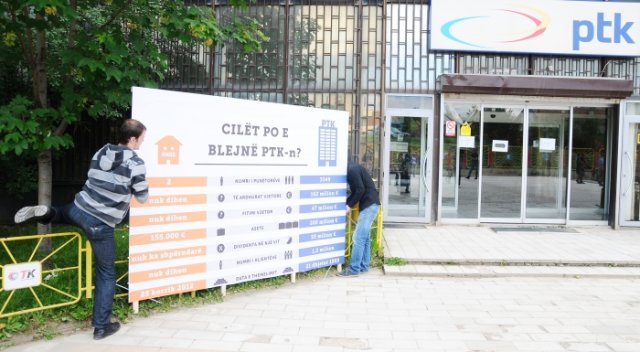 Pristina, December 13, 2013/ Balkan Independent News Agency
Democratic League of Kosovo (LDK) says that the privatization of Kosovo's Post Telecom (PTK) has no legal basis. The largest opposition party says that it supports the privatization of this company, but that it's against unlawful privatizations. LDK's reaction follows the accusations of the majority according to which the opposition doesn't have a clear positioning if it's in favor or against privatization of PTK
"As a right wing party, we support the privatization and believe that private enterprises offer a better service to the citizens than the public ones", states LDK's press office.
According to this party, enterprises must remain under the control of the public sector only in cases when they are natural monopolies or when it's technically impossible for free competition of the market.
But according to this party, privatization of PTK has no legal basis and as a result it's considered to be illegal.
"The privatization of PTK being carried out by the government has no legal basis. According to the law on public enterprises, Parliament of Kosovo may, in special cases, allow the privatization of a public enterprise The government of Kosovo has acted the same as in 2011 when it decided to privatize PTK through a process without a legal basis", says LDK.
They have considered the request of the government of Kosovo to parliament as unreasonable.
Opposition demands from parliament to demand explanations to the government about its actions. According to LDK, without an authorization of the parliament, the government approved the new decision on the privatization of PTK.
The government has proposed the privatization of PTK, including it in the 2014 budget, while the opposition says that a special bill is needed for this.
The government has announced the sale of 75% of the shares of PTK. The government had attempted this in 2011, but privatization failed.
In the meeting held on Friday,  the Parliamentary Committee on the Budget and Finances has voted in favor of incorporating PTK's privatization in the next year's budget, which is expected to be approved within this year by lawmakers in the Parliament of Kosovo. /ibna/