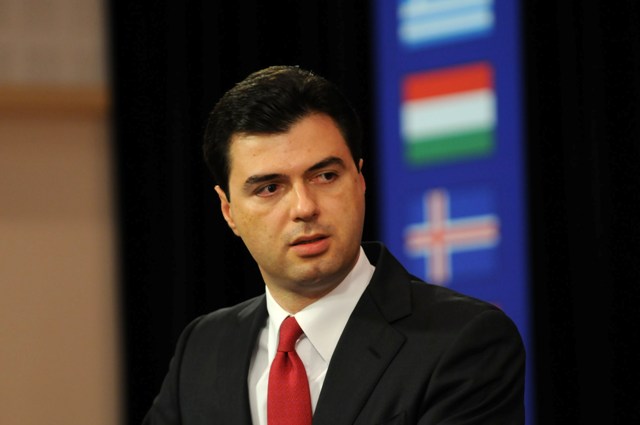 Tirana, 12 May 2016/Independent Balkan News Agency
Leader of the Democratic Party, Lulzim Basha says that the Democratic Party has a complete and credible platform that guarantees a free and honest electoral process.
The declarations of the democrat leader were made today in Italy, where Mr. Basha met with high leaders of the Senate, Parliament and Italian deputy Foreign Minister of Italy.
A special place in the talks that Mr. Basha had with personalities of the Italian politics was occupied by the next parliamentary elections. DP, said Basha, has a platform that guarantees a free and honest electoral process, without the purchase of votes, intimidation of voters and one which guarantees an accurate reading of the will of voters. Considering it a difficult battle because the oligarchy wants to kill the free vote, free media, free thought, civil society and political opposition, Mr. Basha has also sought Italy's assistance to guarantee free and honest elections in Albania.
The situation in the country has precipitated in relation to the fight against crime, corruption, democracy, free and honest elections, Mr. Basha said.
"The economy is sunk in a crisis, level of unemployment and poverty deepens and it has extraordinary consequences for the country. These consequences are also felt in the EU countries, where over 100 thousand Albanians have sought asylum", he added.
According to Mr. Basha, the biggest problem in Albania is the incrimination of politics by figures who have terrible criminal records.
"The application of the decriminalization law is essential for the present and the future of Albanian democracy and the rule of law", said the Democrat leader. /balkaneu.com/