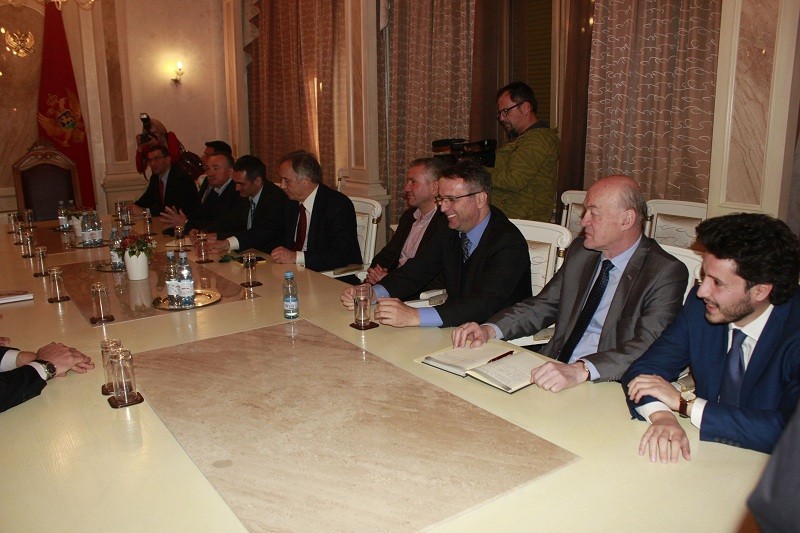 Podgorica, February 18, 2015/ Independent Balkan News Agency
By Adnan Prekic
Following the failure agreement on establishing a local government in Podgorica, the opposition parties have initiated the idea of the transitional government. Representatives of the opposition parties in the spirit of this idea discussed with the smaller coalition partner of the ruling coalition Social Democratic Party. Regardless of the fact that the Social Democrats accepted the invitation to negotiate, it is difficult to expect any kind of agreement. Like in some previous cases, the reason is the NATO integration. During this year Montenegro expects an invitation to join NATO and membership in the military alliance is considered the most important state interest for the Social Democratic Party. On the other hand, most opposition parties are against the membership, which is why it is difficult to expect Social Democrats to break the coalition with the Democratic Party of Socialists, which exists since 1997.
Representatives of the opposition parliamentary parties in Montenegro started negotiations with representatives of the Social Democratic Party (SDP), to present the concept of the interim government. SDP leader Ranko Krivokapic said recently that an "interim government" is not a priority, but he still decided that representatives of the SDP should discuss the proposed concept with the opposition. In a recent interview, Krivokapic sharply criticised his coalition partner, but also said that due to NATO integration this coalition is not going to end.
According to the announcements from the Democratic Front, which initiated this idea, an interim government would have a fixed term and the three main tasks: emergency economic measures to stop the social drama, decriminalisation of society and preparing the first regular election. Leader of the Democratic Front Miodrag Lekic said that acceptance of the Social Democratic Party to speak of a transitional government was an expression of democratic culture, and an act of responsibility to the voters and the general public.
He also said that he was sorry that representatives of national parties, which participate in the government, did not react in the same way. Lekic stressed the importance of the fact that the entire opposition gathered around this responsible initiative solely in the interest of citizens.
The Democratic Front had previously stated that they would organise protests if a transitional government is not formed.