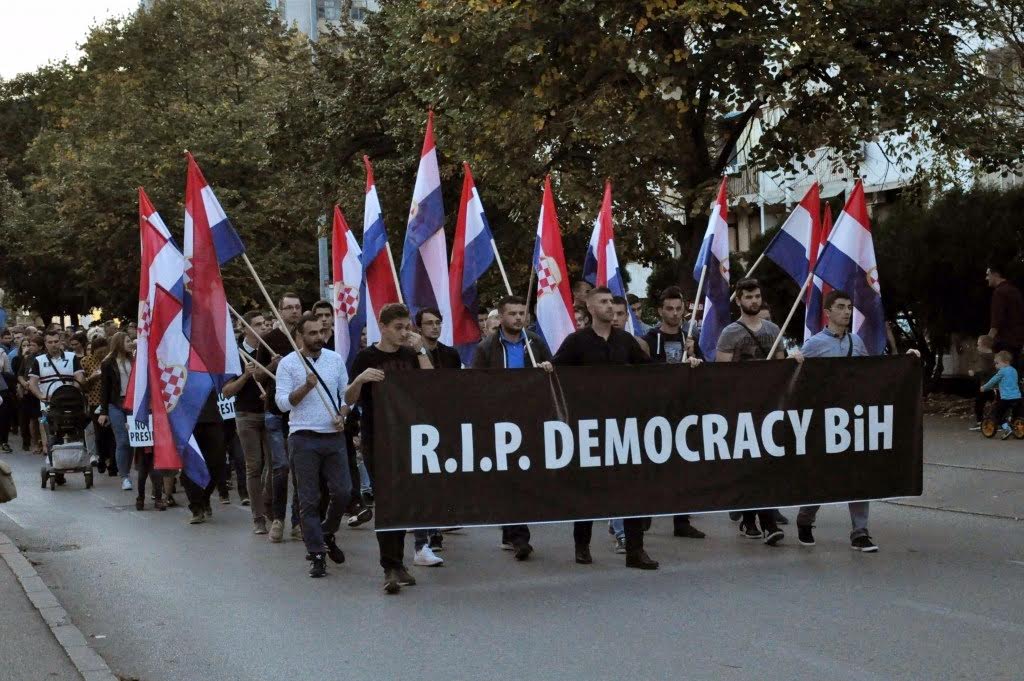 Opposition parties in both Bosnia and Herzegovina (BiH) entities, Republika Srpska (RS) and Federation BiH, are unsatisfied in general with election results claiming that a large number of frauds were committed on election day, October 7, on all polling stations across the country.
The "loudest" one in the RS are the Serb Democratic Party (SDS) and the Party of the Democratic Progress (PDP), that question the elected Alliance of the Independent Social Democrats (SNSD) candidates for the RS presidency, Željka Cvijanović, and Serb member of BiH Presidency, Milorad Dodik.
Among Bosniak parties in Federation BiH the respective example are the Socialist Democratic Party BiH (SDP BiH) and the Party for Better Future BiH (SBB BiH) who oppose the victory of the Party of Democratic Action (SDA) Bosniak member of BiH Presidency, Šefik Džaferović, and a number of SDA candidates at cantonal, entity and state levels.
The situation is not better among Croats. Croatian Democratic Union BiH (HDZ BiH) protest over the election of the Democratic Front (DF) candidate for BiH Presidency, Željko Komšić, considering his victory as an "election law shortcoming". The Croats in BiH insist on the Election Law changes to ensure that the Croatian member for the highest state institution will be elected in cantons with Croatian majority. Otherwise, as it was happened during the recent polls, the Croat member was elected by Bosniak voters from other cantons.
Although the Central Election Commission BiH (CEC BiH) is not done with vote counting yet, opposition parties demand the recounting of all ballots and, as they appear certain of a large scale of election result manipulation, they also demand new elections.
Republika Srpska's opposition parties have demonstrated their opposition on the Banja Luka main square, Trg Krajine, joining the crowd gathered around Davor Dragičević, the father of brutally murdered David Dragičević. Over the last 200 days, Davor is protesting daily on the square. Opposition leaders have taken advantage of the mobilisation using it during the election campaign to showcase that the government is corrupted. Davor blames the highest appointed officials in the RS Ministry of Interior Affairs. Also, several NGOs that are close to the opposition, called on citizens to "resist the criminal leadership".
The protest among Croatian citizens is more concrete. Until today, mayors of at least three cities in Herzegovina (the south part of the state is inhabited mostly by Croats), said that "Komšić is not welcome in the city". On Thursday evening, a number of Mostar citizens went onto the streets to protest against Komšić's election.
The rally was organised by the "Croat Youth" organisation that invited citizens to gather at the Mostar University for a peaceful protest-like walk to the Office of the Croat member of the BiH Presidency in the city, where they "lit candles and expressed their dissatisfaction with the general election result".
For now, nobody knows how opposition parties will react after the CEC BiH announces the final results. The victorious ones are already in negotiations with coalition partners to establish the new governments. According to opposition leaders, BiH can expect a "hot political autumn" and a similar winter…. / ΙΒΝΑ