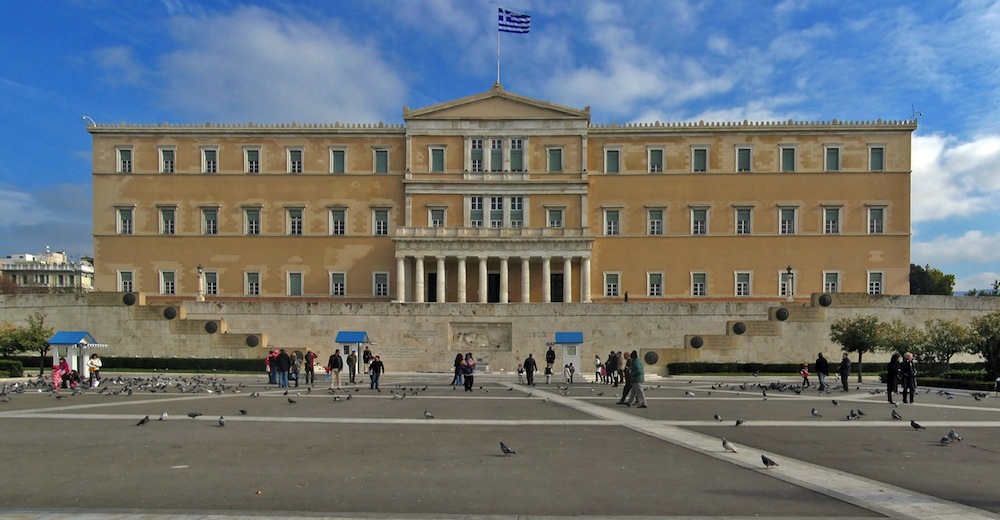 Government spokesman Dimitris Tzanakopoulos revealed on Tuesday that the Prime Minister, Alexis Tsipras, intends to hold an early general election on 7 July, in order to allow for the smooth conclusion of the nationwide school exams.
The statement sparked political controversy as it was widely expected that the snap vote will go ahead on 30 June. Opposition parties New Democracy and the Movement for Change reacted strongly to the news, accusing the government of "clinging on to power" in order to make senior appointments at the helm of the judiciary.
Tzanakopoulos did not rule out the possibility, noting that the constitution gives the government the right to make senior appointments to the judiciary, namely a new Supreme Court president and prosecutor whose terms expire 30 June. A final decision on the issue is expected upon the premier's return from a European Council meeting in Brussels this week.
According to local reports, Alexis Tsipras consulted the Education Minister on Monday as he contemplates when to call the general election. It is also reported that Tsipras does not plan to resign, allowing for the appointment of a caretaker government.
Instead, sources suggest that only the minister of the Interior will change, in order to prepare and oversee the upcoming general election, while other minor changes to the cabinet may also be made. A new Minister for Citizen Protection will also be appointed.
After winning last Sunday's European elections by a 9.4-point margin, main opposition New Democracy warned the Tsipras administration not to take any decision in the run-up to the election that involves any future commitment.
Meanwhile, the government spokesman told Alpha TV in an interview on Tuesday that the PM will visit the President of the Hellenic Republic on 10 June, in order to request an early election, instead of 2 June as Tsipras had publicly stated earlier./ibna