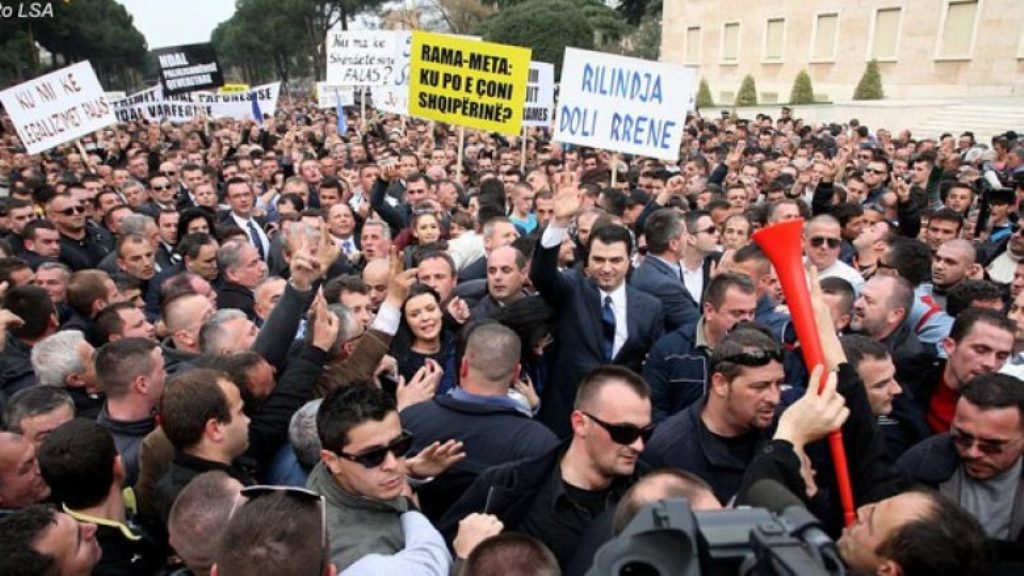 The democrat leader holds a meeting with the allies to discuss further steps that opposition is expected to take
After abandoning its parliamentary mandates, the opposition will continue to hold massive protests. This is the essence of the action plan that united opposition has approved yesterday in a special meeting. Convened by democrat leader, Lulzim basha, the meeting has determined all the steps that will be taken by the opposition from now on. "We discussed the holding of massive protests in order to restore legitimacy in the way the country is being governed", said the chairman of the Republican Party, Fatmir Mediu at the end of this meeting. Meanwhile, Mediu also added that the opposition will do everything that Albanians will demand to bring the country back on the right path.
The other member of the opposition, Dashamir Shehu declared that the opposition's demands are the same: Edi Rama's resignation, an interim government, free and fair elections. "The international community has taken its position, but it needs to be understood that for as long as Edi Rama is in power, drug traffic will continue and there will be a lack of stability", said the leader of the National Movement for Development. Asked if the opposition will withdraw from the local elections if Rama does not resign, Shehu said that "the opposition will lead an 'all-out attack'".  "We have not yet discussed this. We'll wait until the end of the big protest scheduled to take place on 16 March", he added.
Meanwhile, the leader of the Socialist Movement for Integration, Monika Kryemadhi and the leader of the Agrarian Environmentalist Party, Agron Duka were also present in this meeting.