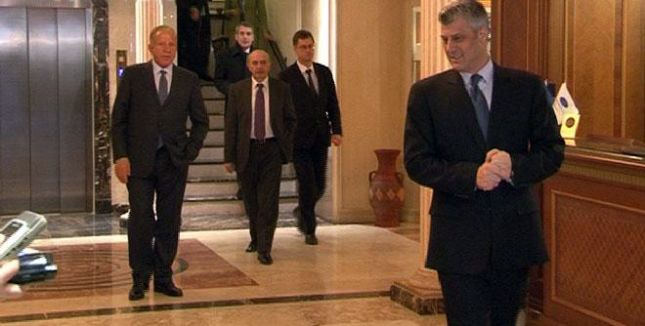 IBNA Special Report
Pristina, September 22, 2014/Independent Balkan News Agency
By Elton Tota
Democratic Party of Kosovo (PDK) is considering the possibility of heading to extraordinary elections, in case parliamentary political parties do not reach an agreement for the creation of new institutions.
Vice chairman of PDK, Adem Grabovci, says that the party that he belongs to is also ready to head to fresh elections.
"I'm certain that even if we hold new elections, the opposition bloc will take what it deserves-a powerful blow from the vote of the citizens of Kosovo. If we hold fresh elections, I'm certain that PDK will secure a big victory", declared Grabovci.
If fresh elections are announced, opposition bloc consisting of LDK-AAK-Incentive will enter them through a joint list, while Self Determination will enter on its own.
This is claimed by officials of these political parties, who have already signed an agreement together.
Spokesman of AAK, Ernest Luma declared that the country doesn't need fresh elections, but if they are announced, then LDK-AAK-Incentive will race through a joint list.
"The country doesn't need elections, given that it has a parliamentary majority, which is ready to build institutions. But if the country is obliged to hold elections, then the majority in parliament is ready for such a challenge. If that's the case, we will continue as a bloc", said Luma.
Meanwhile, organizational secretary of Self Determination, Dardan Molliqaj said that his political party will race on its own if the country holds fresh elections.
"Self Determination is ready to hold elections, because it has a clear program and a detailed governing alternative for the implementation of this program. If the political situation leads to fresh elections, then we will race on our own", said Molliqaj.
Meanwhile, the head of the Central Election Commission (CEC), Valdete Daka, says that the holding of extraordinary elections would be challenging.
"Besides being challenging, these elections also pose different threats. Nevertheless, CEC is ready to hold them based on the Constitution and law. The quality of elections do not only depend on CEC, but by all parties involved in this process", said Daka. /ibna/