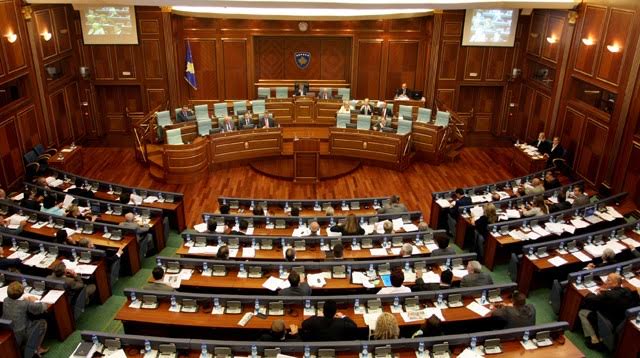 Kosovo's parliament today held an extraordinary session to debate on the case of the death in the prison of Prizren in November of the activist of Self Determination, Astrit Dehari.
The head of the parliamentary group of Self Determination, Glauk Konjufca said that this session was being held "hostage" by the majority. According to him, this is done to avoid the petition signed by civil society which "demands the resignation of two ministers'.
"We can easily identify Astrit's murderer, as Astrit was in the institution. Astrit wasn't killed by the state, but the lack of the state", Konjufca said.
The head of PDK's parliamentary group, Zenun Pajaziti said that although "PDK's MPs back such debate", according to him "it should have not been held as the judicial system is handling the case".
Pajaziti called on institutions to continue the investigations.
Meanwhile, the head of LDK's parliamentary group, Ismet Beqiri said that none of the MPs "should not assume the role of judge".
He said that "competent justice institutions must be trusted by the citizens".  Beqiri accused Self Determination for "political gains".
Meanwhile, minister of Justice, Dhurata Hoxha said that all necessary proceedings have been undertaken in the case of Astrit Dehari's death.
The minister told MPs and invited citizens to have faith in the justice system.
According to an autopsy report which has been made public by authorities, "Dehari has committed suicide and his death was caused by asphyxia".
But Self Determination didn't agree with this report and neither did agree the family of the victim.
Meanwhile, a group of external experts have concluded that Dehari has suffered a violent death in prison. /balkaneu.com/