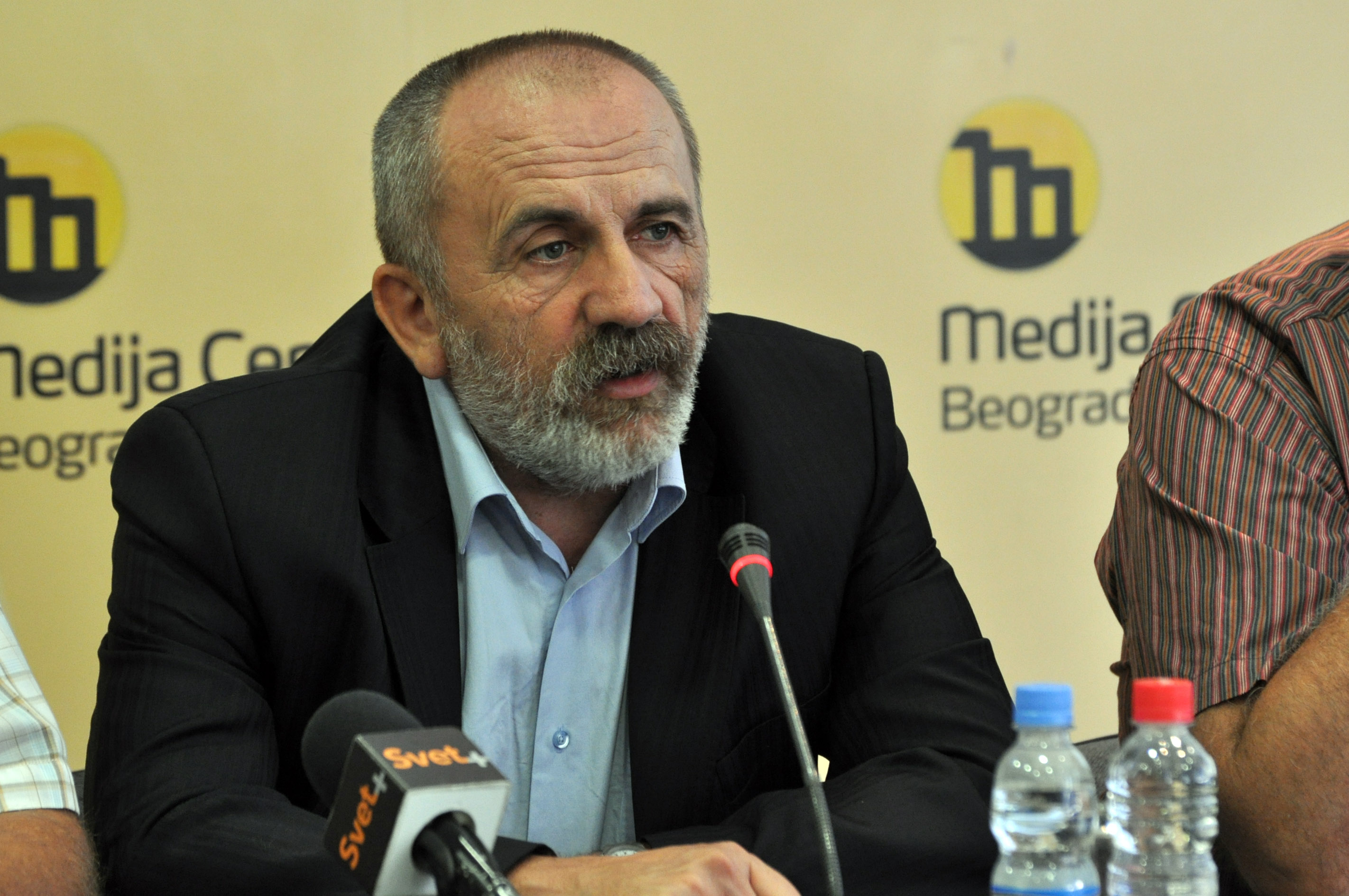 While the members of parliament from the opposition parties have continued their boycott of the legislative branch, their colleagues from the Serbian Progressive Party (SNS) led by president Aleksandar Vucic, as well as the lawmakers from other ruling parties have criticized previous governments and offended opponents.
Marijan Risticevic (photo), MP of the Popular Peasant Party (NSS), which is a minor partner of the government coalition, has demanded an investigation to be launched against former Belgrade mayor Dragan Djilas due to alleged wrongdoings. Djilas is now the leader of the Alliance for Serbia (SZS), the umbrella opposition group that supports the ongoing protests throughout Serbia.
Risticevic has also said that the parliament should investigate the wealth of Zoran Zivkovic, former prime minister. He suggested that Zivkovic is psychically sick. According to Risticevic, those who take part in the protests are "miserable".
Furthermore, he accused opposition MP Marinika Tepic for inciting an assassination against Vucic. As "evidence" he argued that Tepic has uploaded the image of the man who breaks the statue of Vucic as her Twitter header photo.
Marko Atlagic, member of SNS, has accused Aleksandra Jerkov from the Democratic Party (DS) of spying. He also said that Marija Janjusevic from the conservative movement Dveri was a "freemason". Vuk Jeremic, former foreign minister and one of the SZS leaders, is a "member of an international criminal group", Atlagic said.
The opposition members of parliament have discussed parliamentary the agenda in the hallways. They have demanded the resignation of speaker Maja Gojkovic (SNS), saying that a debate was "impossible" while she leads the parliament.
In front of the building, they have placed a photo with a large "One of five millions" banner, which is the motto of the protests.
The opposition has sent a letter to Maja Kocijancic, spokeswoman of the EU high representative for foreign policy who has recently appealed to them to stop the boycott. "As you know, the debate is a two-sided project. Unfortunately, in our parliament it has been turned into aggressive and intensive political violence against the political opponents", they state in the letter./IBNA