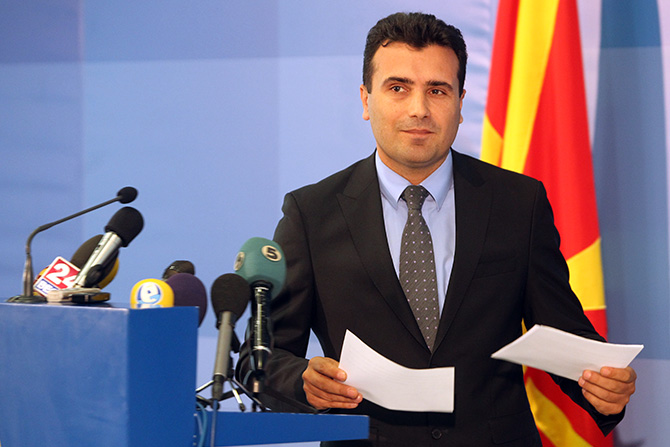 Skopje, 1 July 2015/Independent Balkan News Agency
By Naser Pajaziti
Zoran Zaev, leader of the largest opposition party SDSM, declared today in a news conference that he doesn't recognize the current judicial system in FYROM, which he claimed is under the control of PM Nikola Gruevski.
"I would like to say that I will not participate in the court trials. With this, the court is obliged to detain me and deprive me of my freedom", Zaev declared. Zaev is accused of espionage and collaboration with foreign secret services in the so called "Putsch" case.
Zaev declared today that he's expecting his arrest to take place this week.
"I will be in the SDSM offices or in front of the government building with the citizens. This is the culmination of the absurdness of the charges ordered by Nikola Gruevski and executed by the public prosecutor, Marko Zvrelvski", Zaev declared.
This declaration follows the decision of the Criminal Court not to accept the motion of the defence lawyers. /ibna/