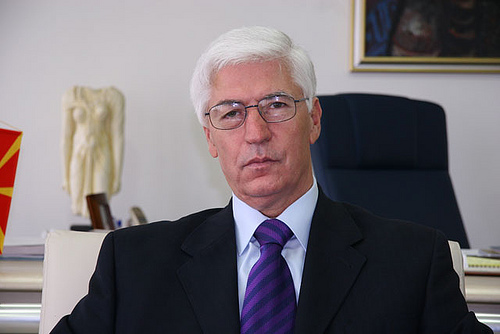 Skopje, December 19, 2013/ Balkan Independent News Agency
Leader of the New Socialdemocrat Party in FYR Macedonia (PRSD), Tito Petkovski has accused prime minister Nikola Gruevski of mocking the country and the European Union.
"Macedonia was still in the last carriage of the train that moves toward EU and is still unclear when and if the right destination will be reached. Not only Greece and Bulgaria are an obstacle for us, but also other EU countries. They are now not putting their faith in the potentials of the country for EU accession. I don't know what more must happen in order for people to realize that Gruevski is mocking with them and EU", declared Tito Petkovski, one of the leaders of Macedonian united opposition.
According to him, the biggest losers in this situation are the citizens and the country and that the latest concerns relate to the fact that people are fleeing the country in great numbers.
Petkovski said that it's intolerable for the country to be kept in isolation and for the process of Euro Atlantic integration to be dragged on endlessly. /ibna/