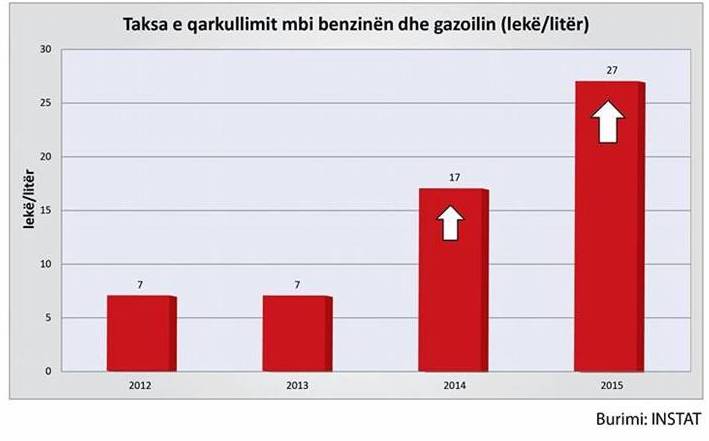 Tirana, 1 September 2015/Independent Balkan News Agency
Leader of the Albanian opposition published today a chart with official data from the Albanian Institute of Statistics (INSTAT), which shows the rising curve of tax on fuel.
On the chart above, we can see how in the past four years, tax on diesel and petrol has only seen a rise.
Thus, from 7 lek or 5 euro cent in 2012 and 2013, this tax reached a value of 27 lek or 20 euro cent this year.
"These are the official data that are concealed by PM Edi Rama. Albanians, the people with the lowest incomes in the region, are paying the highest price of fuel. The reason for this is "Rama" tax at 27 lek per liter", Mr. Basha criticizes.
Currently, a liter of diesel and petrol costs around 1,4 euros and this is one of the highest prices in Europe and the highest in the region. /ibna/