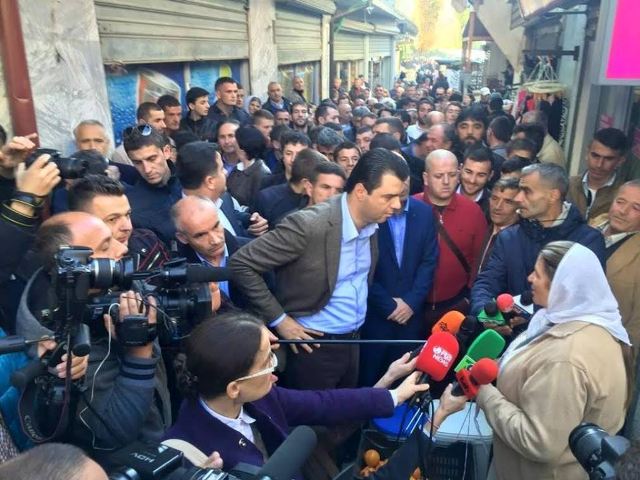 Tirana, 3 November 2015/Independent Balkan News Agency
In Albania, the opposition is attempting to radicalize its position, as a reaction to the government of Prime Minister Edi Rama, which according to the democrats, is responsible for the situation in the country.
From the town of Kukes, (photo), which is one of the poorest ones in the country and very much affected by the wave of people leaving the country in the recent months, the head of the opposition, Lulzim Basha has called for massive protests and acts of civil disobedience.
In a meeting with citizens, Basha talked about the creation of an atmosphere throughout the country, to stop evil and give way to progress in the country.
The leader of the opposition has compared the current economic model with the one drafted by the opposition. According to him, Rama's government has led the economy into a crisis with high taxes and galloping corruption.
At this point, Basha said that Albanians must take fate into their own hands: "Citizens are entitled to take fate into their own hands, when they are deprived of their basic rights, when they are removed from their jobs and when they are on minimum incomes".
Basha said that if the citizens will vote the right wing majority in the next elections, which may be early elections, support for businesses as a generator of employment, will be a priority.
We guarantee honest competition and economic freedom, -Basha said. Meanwhile, he also promised: From the very first day in office, we will cut taxes. People of Kukes and Albania will pay the lowest taxes in the Balkan. We will cut the price of power supply and interest charges on late payments for electricity bills will be cancelled for all Albanians from the south to the north". /ibna/