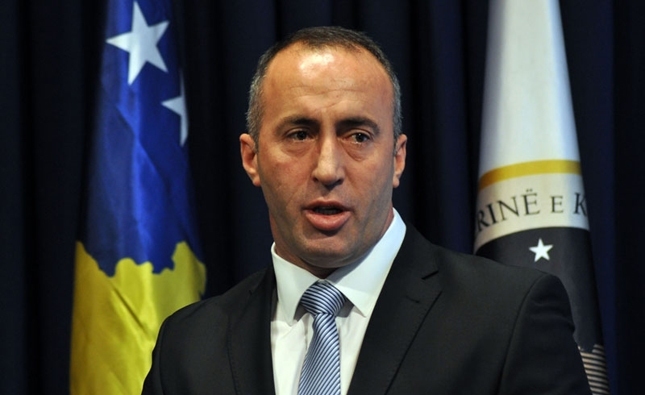 French police have arrested on Wednesday the leader of the Alliance for the Future of Kosovo, Ramush Haradinaj, based on an arrest warrant issued by Serb authoritied.
Kosovo's Ministry of Justice and Ministry of Foreign Affairs confirmed the news for the arrest, without issuing any further details.
Mr. Haradinaj has been arrested in the French part of Basel's airport, which is located in Eastern France and Switzerland.
The government of Kosovo issued a statement saying that "all responsible institutions are engaged in clarifying the arrest of the leader of AAK, Ramush Haradinaj".
On the other hand, his arrest was strong criticized by members of civil society and political parties.
Columnist Veton Surroi said that Kosovo's politicians are to be blamed for Haradinaj's arrest, as they are submitting to Serbia's interests.
"The arrest of Ramush Haradinaj based on an arrest warrant issued by Serbia has come as a result of the submission that Kosovo is manifesting toward Serbia's interests in the table of negotiations", Surroi declared.
Meanwhile, Alliance for the Future of Kosovo says that such act is unjust and unacceptable.
"We call on French authorities to allow Mr. Haradinaj to continue his journey and ask EU authorities not to hinder the free movement of Kosovo officials based on unlawful arrest warrants issued by Serbia. At the same time, we ask Kosovo government to suspend any form of communication with Serbia until it withdraws all arrest warrants against Kosovo's personalities", the reaction of this party says.
Ramush Haradinaj was also arrested in 2015 in Slovenia based on an arrest warrant issued by Serb police in 2004 and was held several days under custody in Ljubljana.
Haradinaj was former commander of the former KLA and after the war, he established the Alliance for the Future of Kosovo, a parliamentary party which he continues to chair. /balkaneu.com/