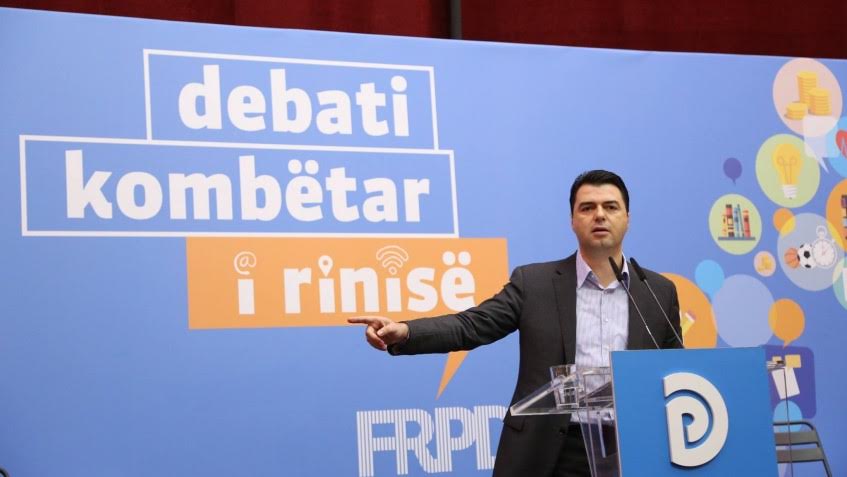 Tirana, 1 December 2015/Independent Balkan News Agency
25 years ago, Albania was engulfed by a wave of protests and demonstrations in an effort to overthrow communist dictatorship and with students on the forefront, this was achieved by resotring pluralism to Albania after nearly half a century.
At that time, it was today's opposition that led the protests.
Today, two and a half decades later, things have changed a lot. However, the opposition is hoping to "bring back December '90 through a fresh wave of protests led by student youth.
Leader of opposition, Lulzim Basha, attended the Youth Convention of the Democratic Party in Elbasan, where he called on Albanians to rise as they did 25 years ago against the left wing.
Basha accused the socialist government of Prime Minister Edi Rama, of destroying the economy of the country. According to him, people are ruined, while people in power have become richer by abusing. "They have abused with 777 million euros a year and they have stolen 250 million USD out of taxes and customs. Edi Rama and his 40 thieves get richer and build villas, buy Jaguar cars and live as sheiks from one corner of the world to the other, while the people end up in refugee camps", Mr. Basha said.
Stopping on 8 December 1990, Mr. Basha said that: "The December youths led by Azem Hajdari said: No. The bureau cannot decide about us and they rose, they overthrew the regime and opened Albania. Are we going to tolerate evil any longer? Are we going to allow them to steal again and to lie to us? December 8 is coming again. The fate is in your hands, in our hands. Let us take this energy of young people and bring it to Tirana in front of the bureau of Edi Rama and tell him that we decide", said the democrat leader. /ibna/