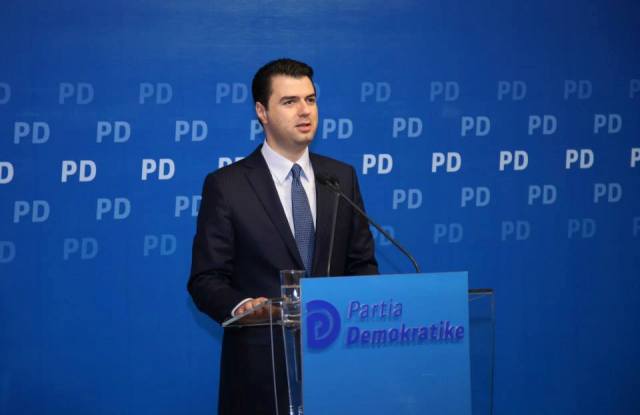 Tirana, November 20, 2014/Independent Balkan News Agency
Leader of the Democratic Party in Albania invited citizens today to participate in the protest against the government which will be held on Saturday in the capital.
"Today, two days before the great protest for economic and social rights of the Albanian people, we must say that Rama-Meta government are to be blamed about the bad situation in the country, increase of taxes, of energy price, arbitrariness and violence that caused an unprecedented legal insecurity. This government has intimidated businesses, domestic and foreign investors, it has contracted the economy, it has closed thousands of jobs and it's sinking the country into recession", said Basha.
Basha said that November 22 is a day of the big national protest, which acts as a strong warning, while adding that it's very important for Albanians to understand that oligarchs will stop their injustices only when they see a big crowd of people.
According to Basha, on Saturday, the opposition will support a nationwide protest which has economic and social purposes.
Leader of the opposition added that the cause of DP is the cause of every citizens, while underlining that every citizen who feels that his rights have been violated, must come to the protest.
In his speech, Basha said that the resolution adopted by the European People's Parties expresses its concern over the political developments in the country.
Basha said that this resolution expresses the concerns of not only the Democratic Party and Albanian opposition, but the entire citizens of the country, who are worried that a government is derailing from the tracks of democracy, transparent accountability through constitutional mechanisms and irresponsible decisions which have a direct effect on the national economy, household economy, poverty, unemployment, increase of prices, taxes and the worsening of the situation in the country. /ibna/