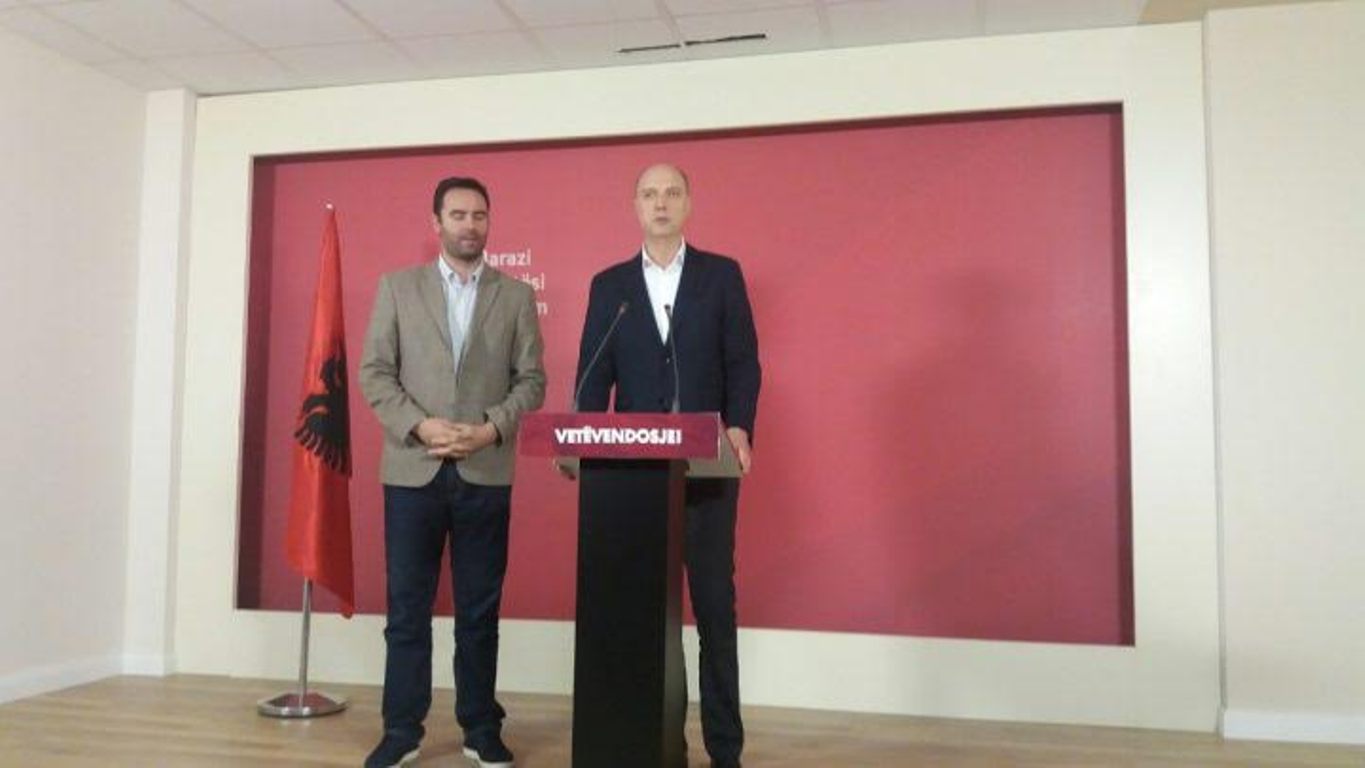 While the government of Kosovo is getting ready to submit the border deal with Montenegro to parliament for voting, the opposition has filed a motion with the signatures of 42 MPs, 30 from opposition parties and 12 from other parties, including the ones in power, with the aim of toppling the current government.
The motion to topple the government has been scheduled for voting on 10 May.
The leader of Self Determination, Visar Ymeri declared today that the Republic of Kosovo must get rid of this government once and for all in the economic aspect and in the aspect of integration.
Ymeri also said that it's necessary for this government to fall, because it is imposing a threat to Kosovo through the border deal.
The head of Self Determination also said that there will be protests against the ratification of the border deal, as it has happened in the past two years.
Meanwhile, the head of the Parliamentary Group, Glauk Konjufca said that it's not only the opposition MPs that have prevented the voting of the deal, but also majority MPs.
"There are around 15 to 20 MPs of the governing coalition which are against this deal. We encourage other MPs too to join us", Konjufca said. /balkaneu.com/