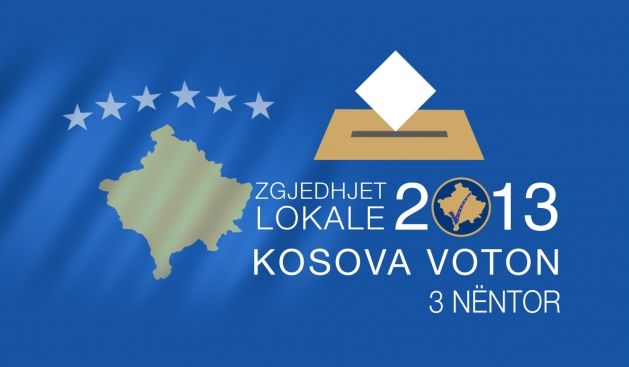 Skopje, February 12, 2014/Independent Balkan News Agency
By Tinka Kurti
It's almost two years since work started on the electoral reform and this reform is expected to be finalized next week. Parliamentary committee on legislation is expected to finalize this reform next week. Political parties take different stances on the electoral reform and on the possibility of holding early elections.
"We're ready to build consensus with all political parties for the dynamic and the volume of the electoral reform, but also about the most appropriate time for Kosovo to hold elections. What we seek is for elections to be well prepared, in order not to have improvisations. To us, it's not important if elections are held in June or September. What's important is for them to be held in normal conditions for political stability and for them to meet international standards", said Asim Bajrami, MP of the Democratic Party of Kosovo.
According to him, it's important to complete and improve the current law. Bajrami said that the holding of elections with a finalized electoral reform is more important than early elections, but he's convinced that the current government will not be asked to resign.
"If there's a will from political parties for elections, we have the mechanism of dispersion of parliament. Based on the Constitution, parliament can vote to be dispersed and dispersion imposes early elections. This time, the government will not be expected to play a role in unblocking the political gridlock, but parliament will decide what's the right time for political parties to hold elections", said Bajrami.
Meanwhile, MPs from the Democratic League of Kosovo have manifested their readiness to work on the electoral reform, but they are also ready for elections whenever they are held, with or without the electoral reform.
"The law for the work of the commission will soon be ready. I believe that within next week, we will have the law ready for the first reading. Every serious party must be ready to head into elections and LDK is ready to enter these elections. It would be risky to enter elections with the current electoral system, but risks must be taken in politics", said Gashi.
Mr. Gashi is against the recommendations of the Venice Commission, for the elections to be held 6 months following the electoral reform. "This would bring big constitutional changes, but I believe that they must be taken into account", said he.
Meanwhile, Albulena Haxhiu, Self Determination MP has criticized the party in power and LDK for a lack of will in finalizing this reform.
"After the failure of the ad hoc commission to finalize the electoral reform, parliament decided for the bill to be taken to the law committee. It's been two weeks now that this decision has been taken by parliament and work at this commission has not yet started. Will has been missing for the past 2 years and 8 months and will is missing even now", said she.
Meanwhile, the head of the Central Election Commission says: "Had there been a will, then this reform would have been finalized so far! Three years were enough to examine the recommendations of CEC and experts", said she.
Meanwhile, CEC says that it's also ready to hold early elections.
"Central Election Commission is ready to hold early elections. CEC has the constitutional obligation to hold early elections. Of course, the more time we had to get ready, the better it would be, but in case the elections are held earlier than expected, then we have the obligation to hold them", said Daka.
So far, March, June and September have been discussed as the months for the holding of the elections. The date for the last local government elections was decided in one of the meetings in Brussels during the negotiations between Thaci and Dacic. /ibna/