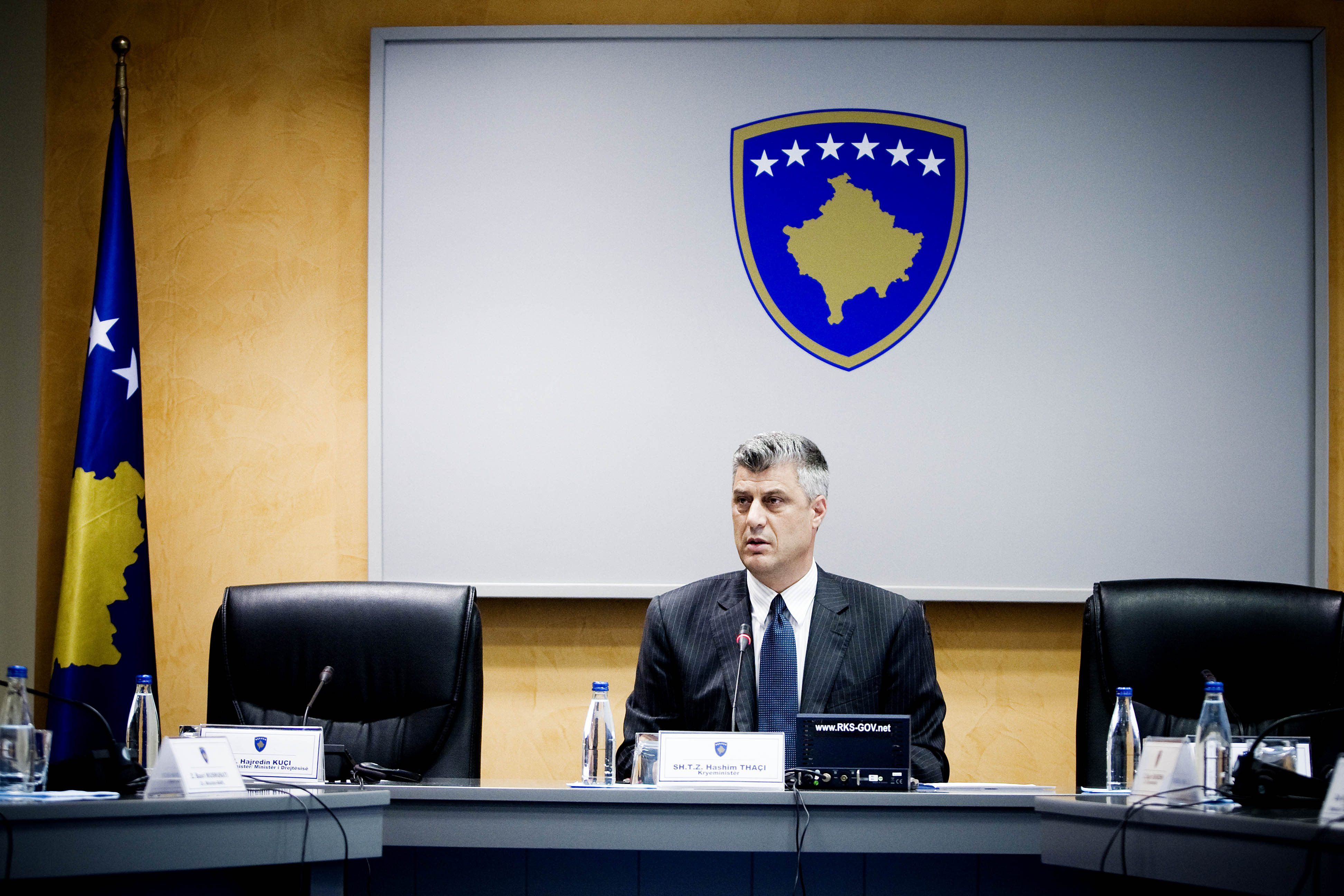 Ahead of the parliamentary elections, which are expected to be held in June, prime minister Hashim Thaci has taken a number of important decisions for the citizens of Kosovo. He announced the creation of the Kosovo's Armed Forces and immediately after this, the increase of salaries in the public sector by 25%. He also created a fund of 5.5 million Euros for children suffering from leukemia and the fund for employment. Mr. Thaci declared that his latest decisions do not relate to the electoral campaign and the next parliamentary elections, because like he said, these decisions are in the best interest of the citizens of Kosovo.
Pristina, March 31, 2014/Independent Balkan News Agency
By Elton Tota
The biggest opposition parties in Kosovo say that prime minister Hashim Thaci is abusing with the budget money for the electoral campaign.
Leader of Self Determination, Albin Kurti says that the prime minister of Kosovo, Hashim Thaci is in panic ahead of the general parliamentary elections.
He made these comments by analyzing the actions and the latest engagements of the prime minister.
Kurti says that what the prime minister is showing is a lack of a vision to build a state.
"It's clear that these are not in fact activities, but some sort of panic and a lack of vision of the prime minister to build a state. I believe that there are not many people in Kosovo who have been disappointed systematically and who continue to believe in him. Thus, the citizens have had enough and the panic of the prime minister is appearing on the media. I repeat, these actions are not government activities, but activities that express the lack of vision to build a state", says Mr. Kurti.
Speaking on the election date, Albin Kurti says that it resembles more and more to a sports bet. In spite of this, he says that Self Determination is ready for the elections, by demanding for them to be held as soon as possible in order to put an end to every kind of abuse.
Democratic League of Kosovo (LDK) says that prime minister Hashim Thaci is in panic, because he knows that he will lose the elections.
"Thaci is in panic, because he knows that he will lose the elections. He's behaving in an irresponsible way and is promising public resources. He's doing things which are not suitable for this pre electoral period. But, LDK is working with its structures in order to remove Thaci from power", says the mayor of Pec, Gazmend Muhaxheri. He says that LDK has taken a decision to create business forums in the communes of Kosovo. According to him, this party is working a lot to overthrow Thaci's government, which is considered as damaging.
According to Muxhaheri, Hashim Thaci knows that he will lose these elections, therefore it's working to manipulate the citizens of Kosovo.
"LDK demands from all political actors to respect the law, in order for the general elections to be free, fair and democratic", says Muhaxheri on behalf of the main opposition party.
Speaking on the situation in Pec, he says that it's up to the police to investigate and shed light upon the authors of the latest murder.
Leader of AAK, former prime minister Ramush Haradinaj says that Kosovo is facing a poor government which is having negative consequences for the citizens in all the domains of life.
He says that in the next elections, he's ready to cooperate with all opposition parties, with the exemption of prime minister Thaci's party, which according to him, must be in opposition and reflect about the mistakes that it has made.
"We invite all citizens not to be indifferent toward political developments in Kosovo", says Mr. Haradinaj.
On his part, Mr. Thaci is holding a pre electoral campaign. In the recent days, he has started a number of meetings with citizens and businesses, talking to them about the problems and plans for the future.
Mr. Thaci says that work done so far has been productive and that future plans are more ambitious.
"Kosovo has the best airport and the best highway in the Balkan. Now we will built the best tourist resort. Brezovica project will open 4 thousand new jobs for the citizens of Kosovo. My main priority now for Kosovo is the creation of new jobs. It's time for now to focus our energies on this mission. Today I declared that we will invest 500 million Euros in agriculture. This investment will affect all the farmers of the country and thanks to this sector, 50 thousand new jobs will be opened", says Mr. Thaci. /ibna/