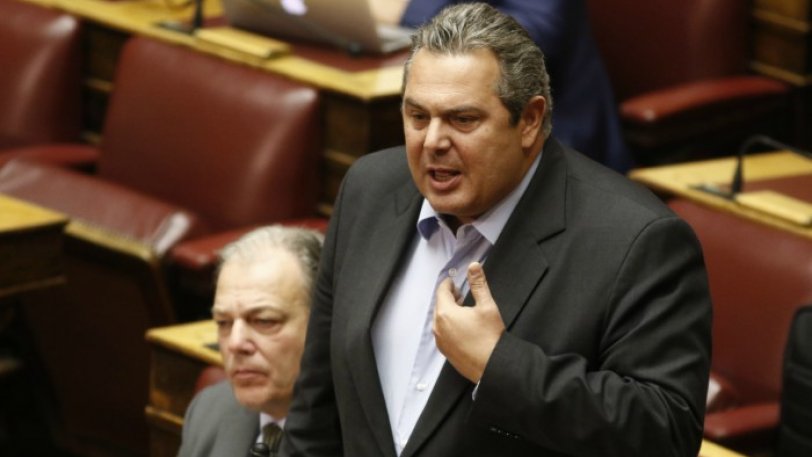 Democratic Coalition MP, Andreas Loverdos, tabled documents in parliament this week about the sale of Greek army ammunition to Saudi Arabia, a deal which is being portrayed as "shady" in the local press.
According to Greek media reports, Loverdos' revelations increase pressure on Defense Minister Panos Kammenos to provide explanations on the specifics of the deal struck.
Kammenos will speak in parliament, to respond to a relevant question tabled by conservative New Democracy. The main opposition party, led by Kyriacos Mitsotakis, has dubbed the case a "first class scandal", demanding a statement from the Prime Minister about it. Media reports point out that Prime Minister Alexis Tsipras initially moved to distance himself from Kammenos' handling of the deal with Saudi Arabia.
However, on Wednesday, Tsipras tabled a formal request to have the debate moved to a different day so that he could attend. The Greek premier is due in France on Thursday, where he will receive the award for Political Courage from the magazine Politique Internationale. Ultimately, the parliamentary debate was postponed to Monday.
Criticizing "a comical attempt at misinformation" by the main opposition party and some of the press, the prime minister called on ND leader Mitsotakis to "show the political courage to attend the debate in order to support the insupportable."
The documents submitted to parliament by Loverdos reportedly provide evidence that the government of Saudi Arabia was not aware of the existence of a Transnational Agreement and the actions of Vasilis Papadopoulos, who Kammenos has cited as an intermediary representing S. Arabia in the deal.
Daily newspaper, TA NEA, reported on Wednesday that Papadopoulos – who is supposedly not recognized by the Saudi government as its representative – was discussing an agreement for the sale of 300,000 missiles even though Riyad was seeking to acquire 100,000./IBNA