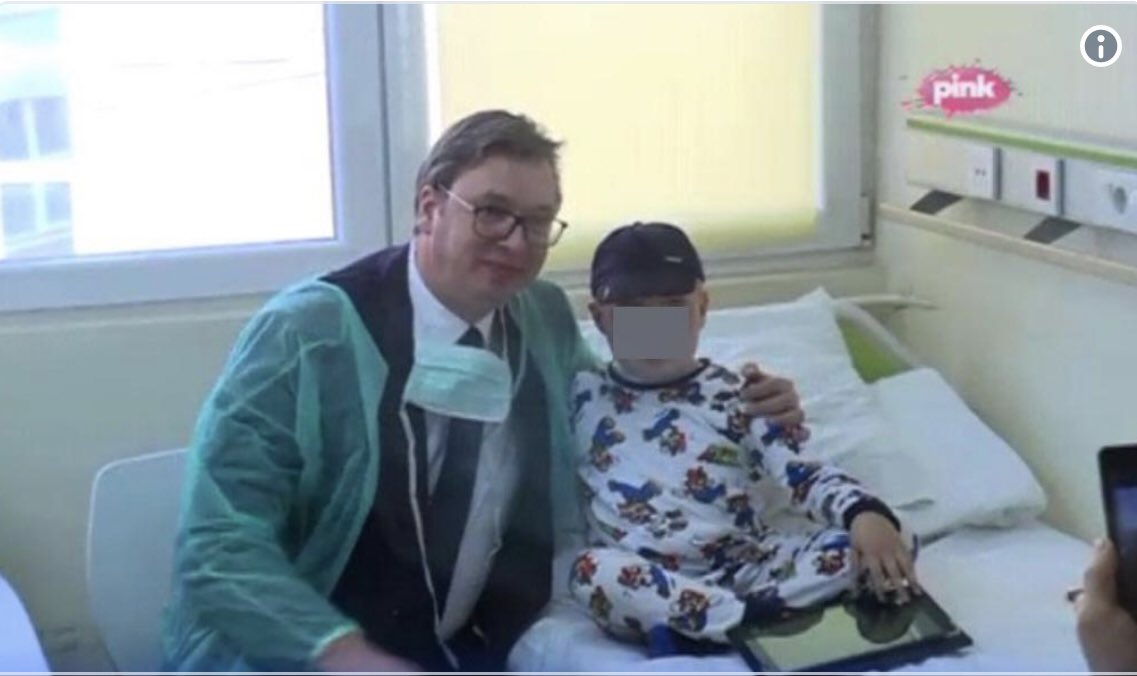 Health minister Zlatibor Loncar should resign for "brutally endangering patients and misusing seriously sick children for the political campaign" of president Aleksandar Vucic, according to the Movement of the Free Citizens (PSG).
On Tuesday, Vucic alongside Loncar, visited a hospital for children in Belgrade "neglecting all epidemiological rules and the recommendations of the physicians", as PSG stated in its press release.
Vucic's photograph with a child with cancer has provoked strong condemnations by the Serbian public.
The president has continued his "personal campaign" and endangered the condition of a sick child; he didn't even wear a mask, PSG underlined.
PSG stated that Loncar, who is physician by profession, should known the procedures with regard to the visits of the most vulnerable patients, "especially children with weakened immune system". The visit occurred amid the flu epidemics, PSG and many users of social networks have noticed.
PSG singled out Loncar's statement according to which they visited the children who are "most seriously ill, with uncertain prognoses". "This does mean that Aleksandar Vucic, by his action, and the minister by his approval and comments, have the right to decide on somebody's cure prognoses".
Loncar claimed that the visit has been organized "in accordance with all rules given by epidemiologists", so that "nobody will be accidentally endangered…" "You cannot compare this with some other unorganized … things", Loncar said. Furthermore, the minister alleged that the children wanted to see Vucic".
"You saw, that little boy Ognjen wanted to have a photo with him (Vucic)… I guess that was not such a big wish", Loncar said.
Vucic is in the middle of the political campaign, "The future of Serbia", which he has launched as a reaction to the anti-government demonstrations throughout Serbia. On Tuesday, Vucic suggested that general elections could be called soon./IBNA