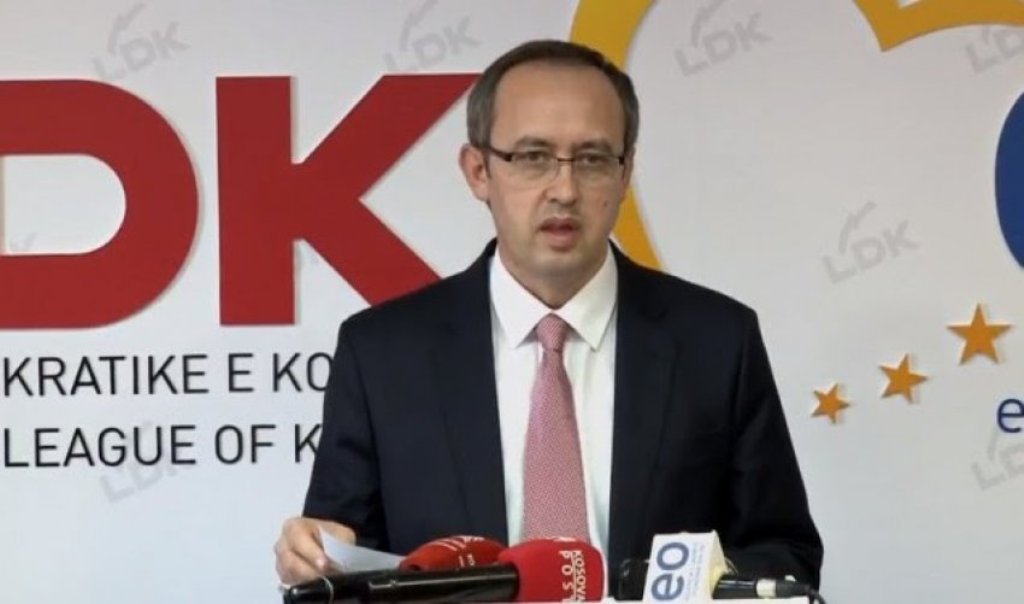 Today, in his weekly press conference, the chairman of LDK's parliamentary group, Avdullah Hoti raised three issues: EU report on Kosovo, the new platform for dialogue with Serbia and the holding of a meeting between political parties.
As far as the report on Kosovo is concerned, Hoti said that the governing coalition has not managed to address key issues relating to Kosovo's progress in the EU or  enable political consensus on important national issues.
Hoti also said that "the efforts to abrogate the specialized chambers have been a serious cause for concern in Brussels as to what extent is Kosovo able to deliver international obligations. Kosovo is not even making progress in the implementation of the Stabilization and Association Agreement".
Commenting the new platform for dialogue with Serbia approved by the government yesterday, Hoti said that this document does not define the topics, principles and deadlines.
"LDK will analyze this platform in the coming days and it will take a decision", Hoti said.
Meanwhile, LDK's representative also announced the meeting between political parties which is expected to be held on Wednesday next week. /ibna/