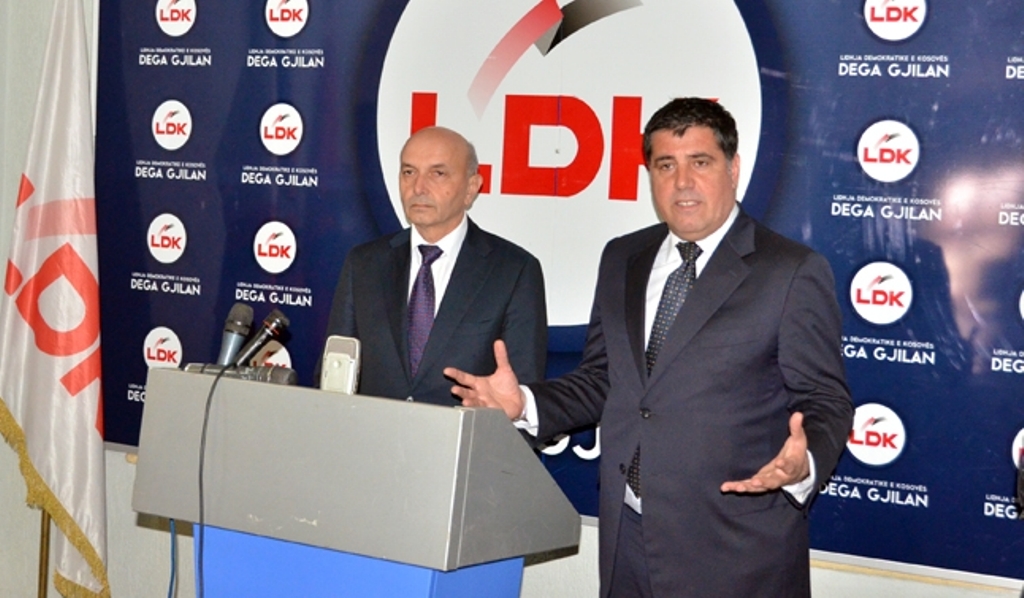 Encouraged by the results in the first round of local government elections, Democratic League of Kosovo has announced its plans to overthrow the current government.
LDK's lawmakers will attempt to overthrow the government through a non-confidence motion, in the same way Isa Mustafa's government was overthrown several months ago.
"The motion to overthrow Haradinaj's government will be made in a matter of days", said the vice chairman of LDK, Lutfi Haziri.
According to him, the political scene in Kosovo is being reconfigured, while LDK is becoming the largest party in the country.
MP of this party, Besa Gazherri says that this government will be short lived, given that it only has 61 seats in Parliament.
However, she says that before this motion is submitted, this party is trying to determine the best moment to overthrow the government.
"Before we submit the motion, we should make several analyses in order to decide the right moment to overthrow this government", Gazherri says.
While the opposition is planning to overthrow the government, PM Haradinaj and President Thaci are coordinating their actions to speed up Kosovo's Euro-Atlantic integration.
Institutions in Kosovo have not commented the opposition's demands, while the plan to overthrow the government has not been welcomed by the international community in Kosovo. /balkaneu.com/