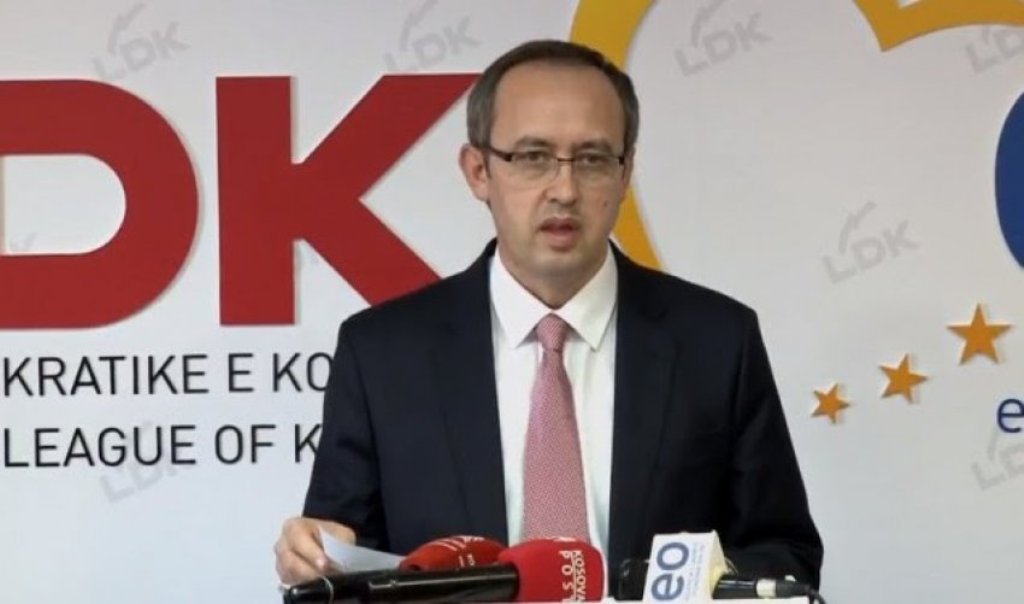 The largest opposition party in Kosovo, LDK continues to request the holding of fresh parliamentary elections.
LDK's whip, Avdullah Hoti declared today that the elections are unavoidable because it's been a while now that parliament of Kosovo has not been functional.
"It's been six months that the parliament of Kosovo has not been functional. The governing coalition no longer has a majority and the government does not have a democratic legitimacy. The country must head to elections in order to restore democratic order", Hoti said.
Hoti also stressed that the country is suffering serious consequences from this government which, according to him, does not have any legitimacy.
"The main processes in the country have come to a halt. Dialogue is in the hands of a person who is acting outside his constitutional powers. The government and the other institutions are serving the interests of the parties in power", Hoti said.