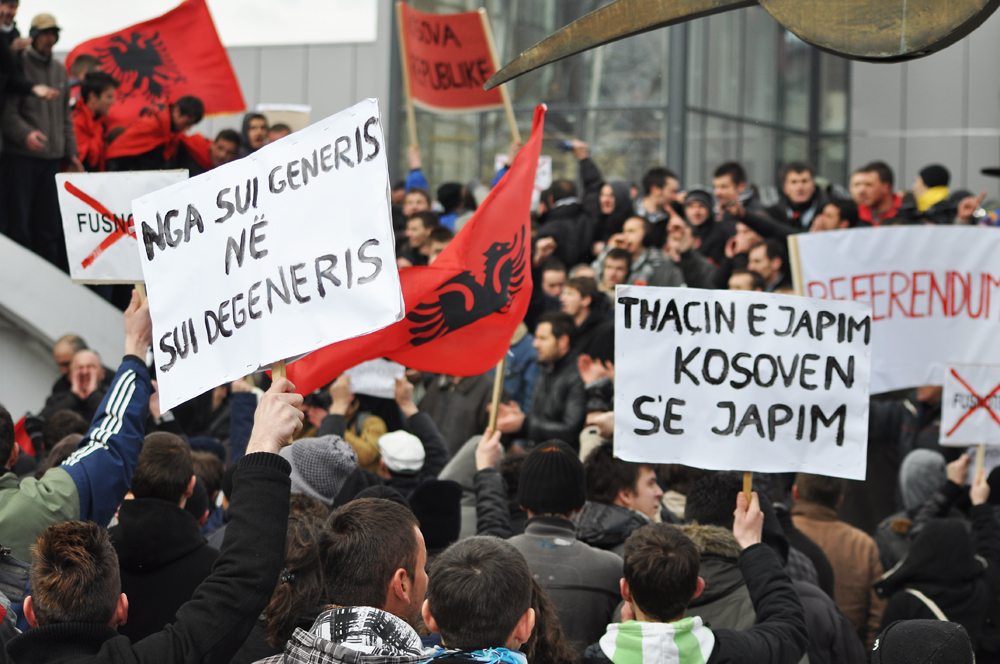 Opposition parties in Kosovo continue to oppose the idea launched by the president of the country for border correction with Serbia.
Self Determination Party has warned a massive protest on September 29th in defence of the integrity and sovereignty of the Republic of Kosovo.
The chairman of this party, Albin Kurti says that "the fate of Kosovo is at stake. The preservation of the territorial and institutional integrity and peace in Kosovo is our duty as citizens of the republic and political representatives".
President of Kosovo, Hashim Thaci said on Tuesday that border correction with Serbia is necessary in order to address all disputes in a peaceful manner and not through war.
Thaci made these comments in a news conference, while responding to the concerns raised by PM Ramush Haradinaj who said that "border correction may bring back the tragic past", while calling on decision makers "not to allow the process between Kosovo and Serbia to take the wrong path". /ibna/