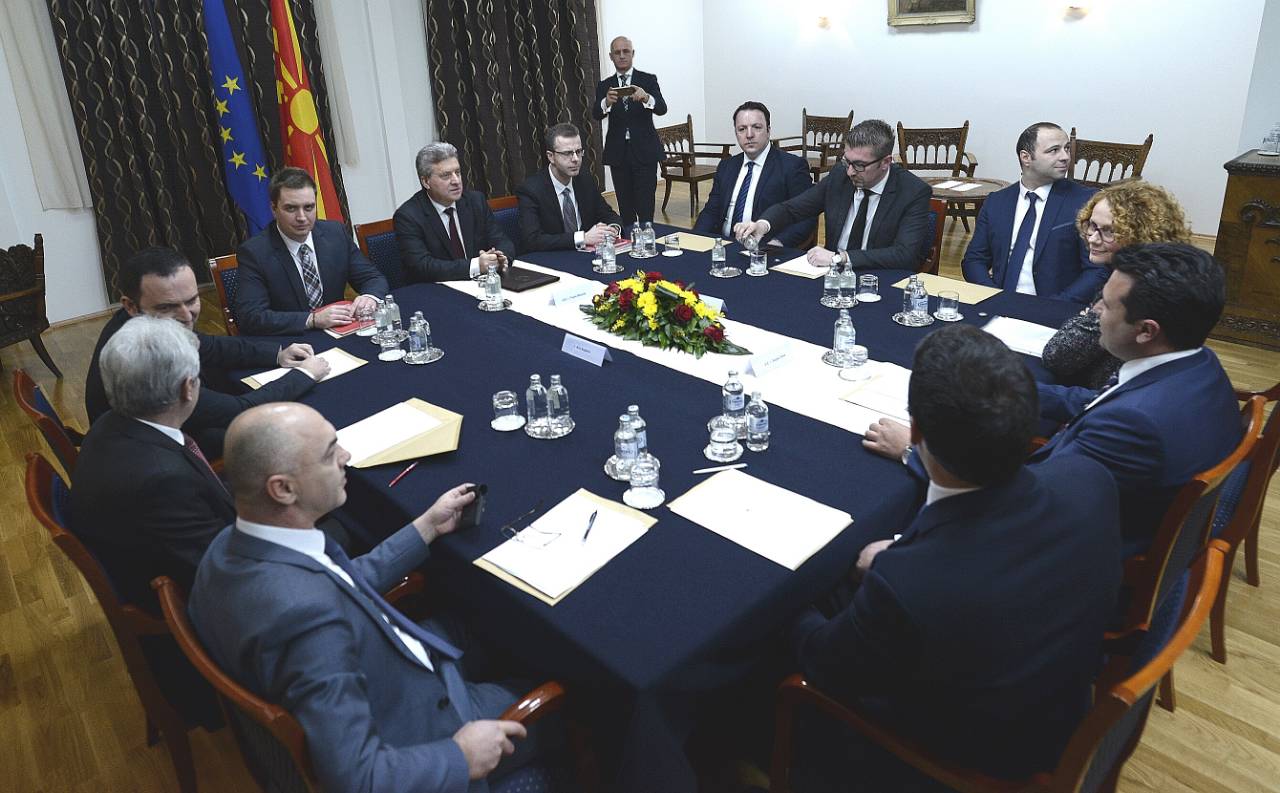 The largest opposition party, VMRO-DPMNE has requested a meeting between the leaders of the main political parties in the country to be briefed on the progress of negotiations regarding the issue of the name.
"Decisions need to be made and we urgently request a meeting between leaders. Although Zaev is the PM, he doesn't have a monopoly to decide on the country's name and on important matters concerning the country", said Igor Janusev, general secretary of VMRO-DPMNE.
According to him, the solution of the name contest should be reached through a deal where the Greek side also gives up some of its requests.
The government has replied to the request of the largest opposition party saying that it is being transparent about the holding of negotiations regarding the issue of the name.
"We will brief all political parties whenever there's an important development in the negotiations. But, if the leader of the opposition wishes, he can ask for a meeting with the PM", the government says.
President Gjorge Ivanov declared during the weekend that the International Court of Justice in The Hague has not respected the decision about the fact that Greece has blocked FYROM's accession in the NATO.
After the round of talks between the two foreign ministers and the UN mediator in Sunio, the issue of the name will now be discussed by premiers Zoran Zaev and Alexis Tsipras in a meeting that they will hold on 17 May in Sofia. /ibna/