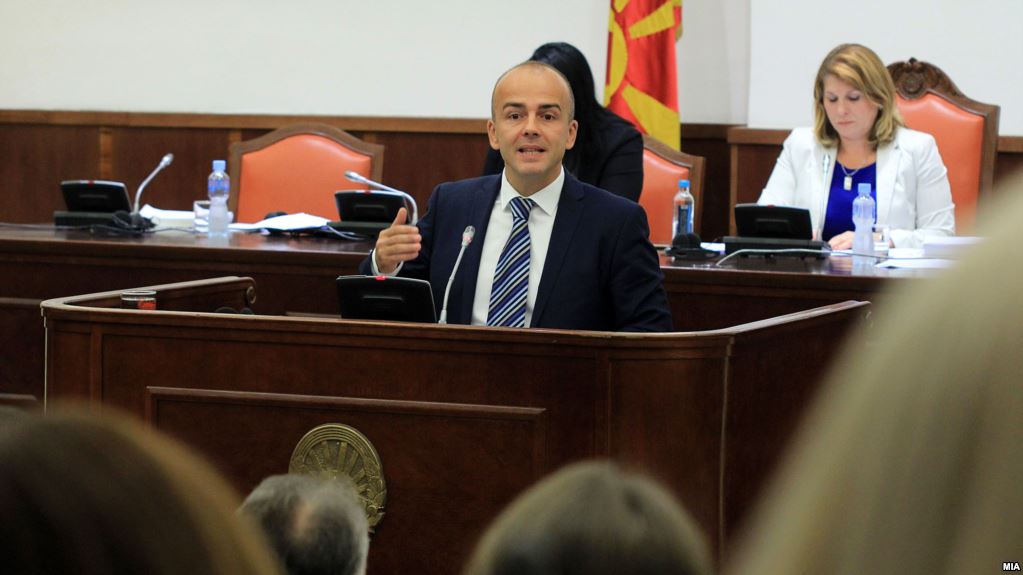 Debate has started in the Parliament of FYROM on the budget review, a budget which has been drafted by VMRO-DPMNE and which is being corrected by the new SDSM led government.
The opposition has submitted 706 amendments, asking the government not to remove projects which aim at improving living standards for the country.
"SDSM is not keeping any of its promises. We're worried about the cuts on capital projects and the cuts of funds for education and healthcare", VMRO-DPMNE lawmaker, Ilija Dimovski said.
SDSM said that by submitting these amendments, the opposition is playing a game of populism.
"Budget capital investments are only on paper. The opposition is playing a game of populism", said SDSM lawmaker, Petre Silegov.
BDI (Democratic Union for Integration) which is part of the government has submitted the necessary amendments for the increase of the budget on the new "Mother Teresa" state university, on the Manastir Congress Museum and the Center for the Management of Crises.
The debate for the reviewing of the budget has started at the Parliamentary Committee for Finance and Budget.
Minister of Finance, Dragan Tevdovski said that the budget will be 47 million euros lower. The biggest cut of 7 million euros will be made to Prime Minsiter Zoran Zaev cabinet. All funds for advertising, campaigns, promotions and civil sector have also been cut. There will be minimum cuts on capital investments too. With this review, budget deficit remains the same or 2,9% of GDP, while forecast on economic growth is downgraded to 2,2% as opposed to 3%. PM Zoran Zaev said that he hopes that the budget review will be voted in Parliament before MPs go on holiday. /balkaneu.com/