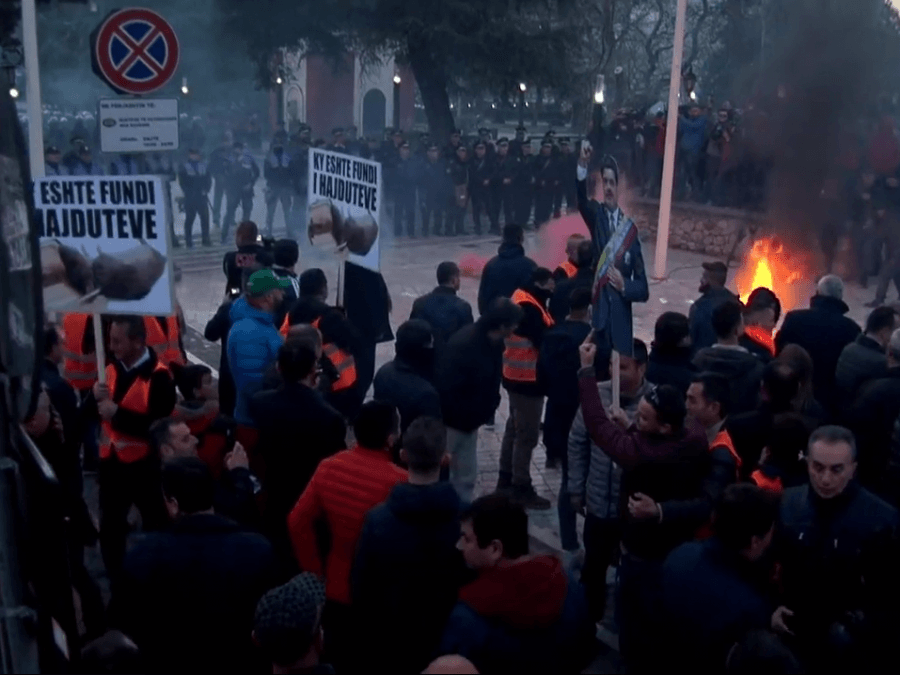 Chairman of the Democratic Party in Albania, Lulzim Basha had a meeting today with party senior figures to discuss about the date of the next protest that this party is expected to hold.
According to sources from within the party, the opposition is expected to hold a demonstration on 11 May 2019 in the evening.
A few days ago, the Democratic Party also announced its decision that it will do everything it can to prevent local elections from being held, but without offering any details as to how this will be achieved.
It's been almost three months now since opposition in Albania decided to launch a series of anti-government demonstrations in a bid to overthrow the current socialist government of Prime Minister Edi Rama, which it accuses of corruption, ties with criminals and electoral rigging and head to early general elections. Meanwhile, opposition MPs in the country have also resigned from parliament to put more pressure on the ruling party./ibna/